Get Auto Repairs in Abilene, Texas From Our Mobile Mechanics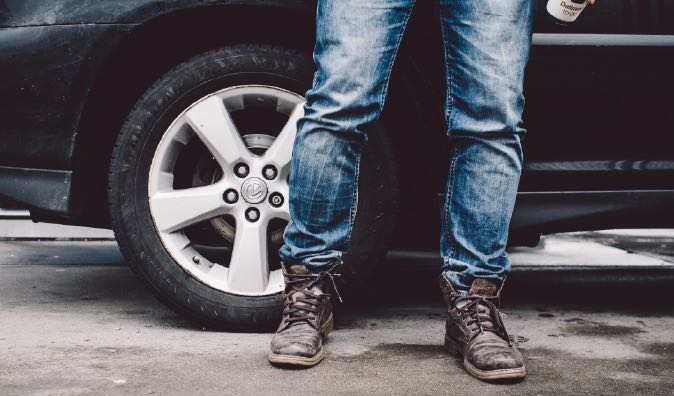 Top Mobile Mechanics in Abilene, TX
At Wrench, we go the extra mile to treat each customer as if they were the only one! To find the best auto repair services, you just need to hire Wrench's trusted mobile mechanics in Abilene, Texas and the surrounding Taylor and Jones Counties. A well maintained vehicle is more fuel efficient, more reliable, and will last longer, making the most of your auto investment. And your neighbourhood Wrench mobile mechanics are the perfect car care partners! Our expert Wrench mobile mechanic are trained to perform diagnostic and repair services on all makes and models, and we can take care of your factory recommended maintenance service as well.
Why Choose a Mobile Mechanic
Wrench stands for expertise, value, and professionalism. Wrench has over 1000 locations across the U.S. to provide car maintenance and repair services wherever you are. From routine maintenance like oil changes and tire rotations to wear-related repairs including brakes and brake repair, mufflers and exhaust, and steering and suspension repairs, our mobile mechanic have you covered. Just need an oil change or new tires? Your local Wrench mechanic can help with that too.
How to Schedule an Appointment with Wrench
Whether you need a simple maintenance service like an oil change, or a more complicated repair, Wrench can provide you with an efficient mobile mechanic to quickly tackle the job. Car won't start and you don't know what to do? Call Wrench and get the problem diagnosed without ever leaving your house! We perform a comprehensive list of services to keep your car in top condition. You can schedule our instant services in Abilene through our App. You can also book a service through our website or by calling us. Wrench, all around convenience in auto care!
What to Expect From a Service Appointment
With so many wonderful things to see and do in Texas, we don't want you to miss out on any of it because of car trouble. Our affordable services get you back out on the road and experiencing what makes this area great in no time. Call us today to schedule an appointment that is convenient for you, or check out our website for more information on our services, mechanics, and answers to Frequently Asked Questions. If you live in the Abilene area, Wrench is here to provide you with expert service for all of your auto repair and maintenance needs.
---
---
---
Auto Repairs for Popular Vehicles