Get Auto Repairs in Adams Morgan, Washington, DC From Our Mobile Mechanics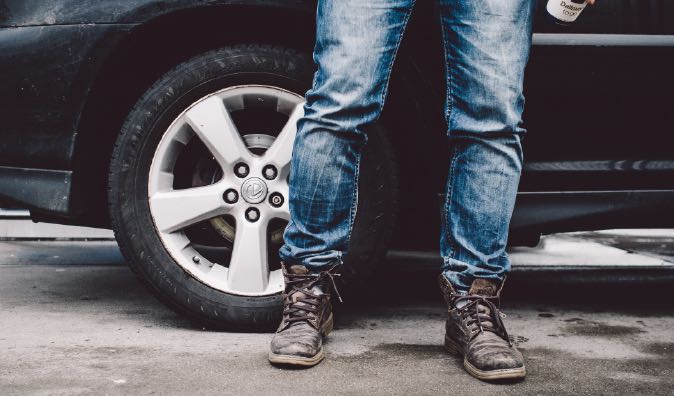 Top Mobile Mechanics in Adams Morgan, DC
If you are residing in Adams Morgan, Washington DC, and own a car, you should book an appointment with Wrench's knowledgeable mobile mechanics when you find yourself in need of a routine maintenance service. We are a team of qualified technicians that are working to improve the auto repair experience, one service at a time. If you have never heard about mobile mechanics before, then you are in for a treat! We bring the auto repair shop to any location of your choice in Adams Morgan or the surrounding Washington DC area. You just need to book an appointment with us, then we will come to you and take good care of your vehicle. That way you can spend your time doing whatever matters the most to you. Give our convenient auto repair services a try today and you won't want to go back to a traditional auto repair shop in Adams Morgan, Washington DC ever again!
Why Choose a Mobile Mechanic in Adams Morgan, DC
Wrench's mobile mechanics will save you time, money, and even stress by delivering our high-quality auto repair services right to your doorstep. By booking an appointment with our mobile mechanics in Adams Morgan, Washington DC, you won't need to worry about finding an available tow truck to transport your broken-down vehicle to the shop or forcefully fit a repair service into your packed schedule. We will come to you, no matter where you may be. We have serviced our customer's cars in their driveways, office parking lots, shopping center parking lots, or even at a local grocery store. As long as the area is safe and relatively flat, we can perform our services there. While our mobile mechanic is working on your vehicle, you'll be free to spend your time however you please. This means you can spend it chatting with friends and family, cleaning the house, cooking a delicious meal, or even just relaxing in the comfort of your own home! Wrench will give you a new perspective on auto repair services in Adams Morgan, Washington DC, so go ahead and book your appointment with us today!
How to Schedule an Appointment with Wrench
To book an appointment with one of our mobile mechanics in Adams Morgan or anywhere else in the greater Washington DC metro area, all you need to do is download our mobile app from the app store or visit the homepage of our website. Then you will let us know what kind of vehicle you have by noting the year, make, and model. If you know which services your vehicle needs, you can request those. Otherwise, you will request a diagnostic appointment in which our mobile mechanic will figure out what your vehicle needs. Then we will take all this information and give you a transparent auto repair estimate for the services. You will be able to schedule your auto repair service with a date, time, and location in Adams Morgan that works best for you. In no time, our mobile mechanics will arrive and get your car back on the road.
What to Expect From a Service Appointment
If this is going to be your first appointment with our mobile mechanics in Adams Morgan, Washington DC, or with a mobile mechanic in general, don't worry about a single thing! We are here to make this process convenient for you, so you can be as involved or removed as you want. The only thing you need to do is give our mobile mechanic the keys to your vehicle and we will get right to work. After that, you will be able to do anything you want whether that means you leave or not. Our mobile mechanics will do their best to get your car repaired in the most efficient way possible and, as soon as they are done, they will let you know and return your keys. Then you will be able to cruise along the streets of Adams Morgan, Washington DC once again. Book an appointment with Wrench's mobile mechanics in Adams Morgan, Washington DC today!
---
---
---
Auto Repairs for Popular Vehicles