Get Auto Repairs in Addison, Texas From Our Mobile Mechanics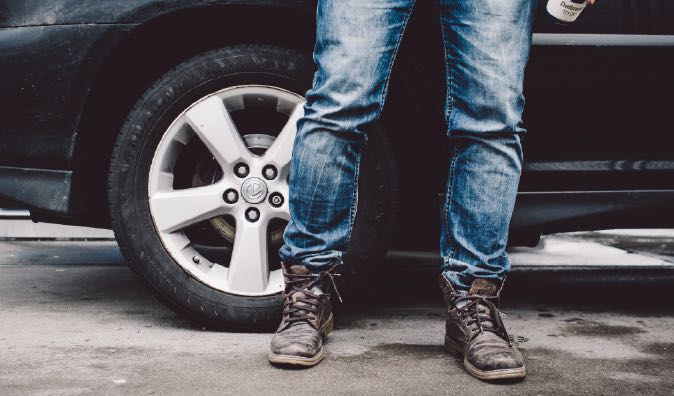 Top Mobile Mechanics in Addison, TX
Our goal is to offer the best auto repair services available at affordable prices to get you back on the road in no time in Addison, Texas and surrounding Dallas County. With Wrench mobile mechanic, you'll be hard-pressed to find the same level of expertise that our auto mechanic specialists provide! We have years of experience working on both domestic and import vehicles of all makes and models and can work with you to find cost-effective repair and maintenance alternatives at your preferred location and time.
Why Choose a Mobile Mechanic
Quality auto repair service is the key to your vehicle's longevity and peak performance. You need a team of expert technicians you can trust, who are dedicated to maintaining your vehicle's enhanced performance. At Wrench, you can find exactly that! We understand that life on the road can be rough on your vehicle's engine and components. Even if your vehicle has a simple commute and consistent driving routine, your personal habits, rough terrains, and the age of your vehicle will require special attention. From bumper-to-bumper we got you covered! As soon as you notice any malfunction with your brakes, engine, transmission, A/C, steering and suspension, fleet repairs, and much more, call us first! Save yourself some time and money by trusting Wrench's mobile mechanics services.
How to Schedule an Appointment with Wrench
To schedule an appointment with one of our certified mechanics, all you need to do is give us a call and tell us what the problem is. If you prefer filling out online forms, there is one on our website so you don't need to call. We will need to know a bit of information about your car, location, and the problem. However, we know not everyone is a car expert, so if you don't know what the problem is, we can arrange a diagnostic visit. For that, our mechanic will show up and take a look. Once we know all of the information, we will be able to give you an auto repair quote. Then you can chose a location and date for the convenient service. When you meet up with our mechanic, you will need to give them your car keys, then you will be free to leave. When it's all over, we will let you know and our mechanic will make sure the area is all clean. Then you'll be able to take your car out for a joyride once again in Addison, Texas so book an appointment today!
What to Expect From a Service Appointment
When you contact us, you should expect to tell us what is wrong with your vehicle. We understand, not everyone is an auto expert, so if not, we offer diagnostic services where one of our mobile mechanics will come out and take a look. They will tell us what parts and services you'll need so we are able to calculate your auto repair quote. Then we will set up your service appointment and you'll get to choose a date and location. At that point, we'll match you up with one of our available mechanics in your area. Our mechanics will arrive on-time and fully prepared to tackle any obstacle. Rest assured your car will be in good hands because we treat our customers' cars with the same respect as we would with our own. It's that simple with Wrench mobile mechanic services.
---
---
---
Auto Repairs for Popular Vehicles