Get Auto Repairs in Agoura Hills, California From Our Mobile Mechanics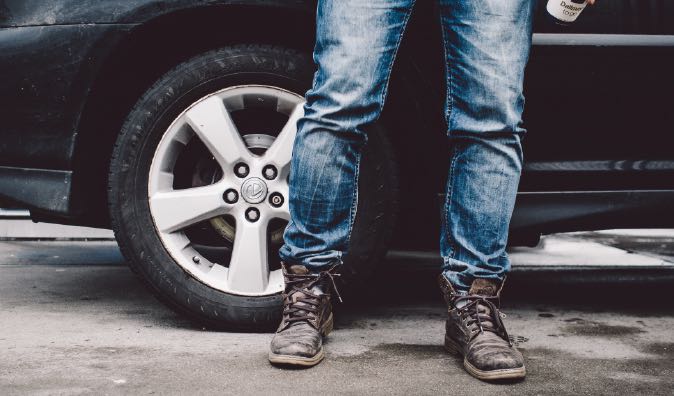 Top Mobile Mechanics in Agoura Hills, CA
Wrench's mobile mechanics in Agoura Hills, California serve all of Agoura Hills and the greater Los Angeles County. At Wrench, we know a lot of unexpected things happen in life, such as your car breaking down and being in need of repair. When you book a mobile mechanic appointment with us at Wrench, we will provide you with an auto repair quote, then our mechanics will come to you. They will come to you wherever you may be, to save you the time and the trouble of finding a way to us. When you contact us to do maintenance or repairs on your vehicle, you can get back to all that you do every day in Agoura Hills, California. After our mechanics complete your repairs, you can head out to the LA Auto Show or the Peterson Automotive Museum.
Why You Should Consider Using a Mobile Mechanic
Our customers in Agoura Hills, California go to Wrench for automotive care and maintenance because our mobile mechanics bring their extensive knowledge of car repair, experience, and equipment to them wherever they are. We at Wrench can provide you with all the services of a mechanic shop without the long wait you've come to expect at a typical repair shop. And you won't have to figure out a way to have your vehicle towed to us.
What to Expect From Your Mobile Mechanic Appointment in Agoura Hills
Our Wrench mechanics in Agoura Hills will provide you and your vehicle with one-of-a-kind service. We can give your car any type of maintenance or repair that it needs. The first thing that we do when you call us is to provide you with a quote so you will know how much your auto repair will cost. Even if you do not know what is wrong with your vehicle, that is okay. We will bring the diagnostic tools to properly diagnose the issue. When our Wrench mechanic arrives wherever you are, whether it be your home, business, or anywhere in the Agoura Hills area, they will work on your car while you go about your business. The best thing is that we treat your vehicle just like it was our own vehicle.
What we at Wrench do to Service Your Car
If you live in Agoura Hills or somewhere in Los Angeles County, you can rest assured that our Wrench mechanics will take care of your vehicle well. We offer you a great variety of services such as repairing or replacing fuel injectors and alternators, changing flat tires and fixing shocks and struts. We also repair water pumps, suspension systems, fix or replace gaskets, belts, and hoses, brake work, and timing belts and chains.
Before you hit the roads of Agoura Hills, contact us at Wrench for a tune-up, vehicle repair, or preventive maintenance. We will do whatever is needed to restore your vehicle to optimal condition. Whenever you need us, just call or visit our website and we will be glad to schedule an appointment.
---
---
---
Auto Repairs for Popular Vehicles