Get Auto Repairs in Alameda, California From Our Mobile Mechanics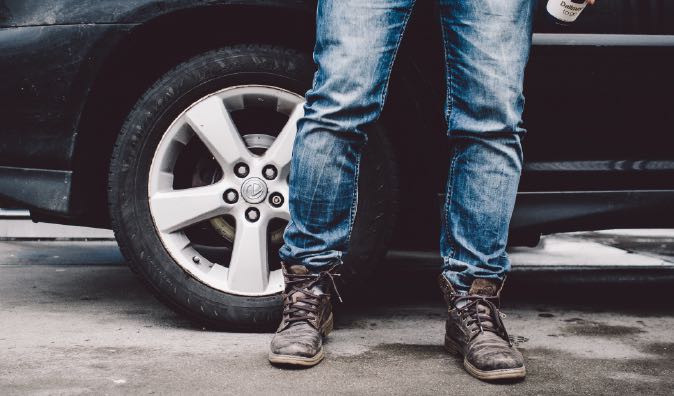 Top Mobile Mechanics in Alameda, CA
When our customers utilize our services at Wrench, they get the best mobile mechanics in the Alameda/Bay Area/San Jose area that is located in Alameda County, California. At Wrench, we know that unplanned things happen in life, including unexpected car emergencies. When you book with Wrench, our mechanics will come to you to save you hassle and time and the very costly towing fees.
We will come to your residence or place of employment to do the auto repairs and services that your vehicle is in need of. Our mobile mechanics from Wrench can do many different services like a complete diagnostic test, oil changes, heating, cooling, vehicle inspections, as well as routine care of your vehicle. After we are finished repairing your vehicle, be sure to go to the Alameda Museum which contains a beautiful, historic, and informative automobile display. Also, if you happen to be in Alameda on the Fourth of July, be sure to go see the Fourth of July parade that along with the other great floats, and marching bands have a lot of classic cars in it. Our customers can go to these places with the peace-of-mind and security that Wrench has properly prepared their vehicle to make its way all through Alameda while you, the driver are worry-free and enjoying your cruise through Almeda and its surrounding areas.
Why The Services of Mobile Mechanics Are Serviceable
One of the many things that our customers in Alameda love about us at Wrench is that we make our way to them when their vehicle will not make it to us. The benefits of employing us at Wrench include having experienced mechanics with a lot of knowledge, and they bring those skills to you wherever you are. No matter how bad of a situation your car is in, our mechanics are prepared and ready to service it. Our Wrench mechanics arrive prepared and ready to get your vehicle road ready again soon. Our mobile mechanics will get your vehicle mobile again quickly.
The Services That Wrench Supplies For Your Car
If you live in Alameda or anywhere in Alameda County, California, our dependable mobile mechanics will provide your vehicle with tons of tender loving care. We at Wrench provide many services from oil changes to tire repair to repairing brakes and fixing or replacing muffler and exhaust systems. Call us in advance before you go see all the amazing attractions and events that Alameda has to offer so we can come to you to take care of all of your automobile repairs. Make an appointment with us whenever you need and it is convenient for you and we will come to you and get your vehicle going again.
---
---
---
Auto Repairs for Popular Vehicles