Get Auto Repairs in Albany, New York From Our Mobile Mechanics
Coming Soon To Albany, New York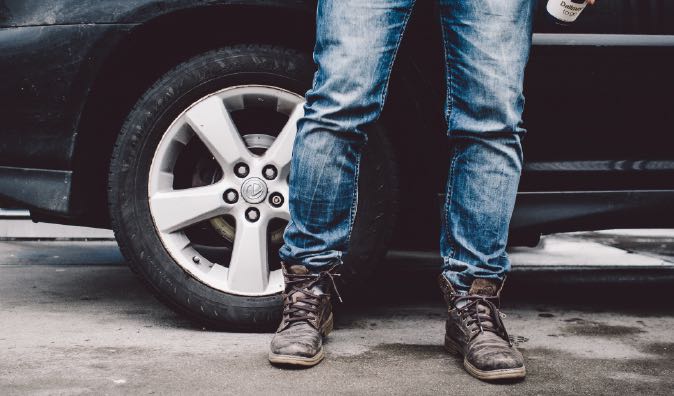 Top Mobile Mechanics in Albany, NY
If you have a problem with your car, call us at Wrench to get auto repair estimates that can help you get your car back to the condition you need it in all over Albany, New York. Your vehicle is the way you and your family get to all of the places that you want to go. You don't have time to run to the auto repair shop and get it fixed, because you have other, better things to do. That's why Wrench has made auto repair easier than you can imagine. Our mobile mechanics come to you at home or office, and provide your auto repair right there at your convenience.
Why Choose a Mobile Mechanic
The auto repair service you will receive from our mobile mechanics will be effective and convenient. You get the choose the time and location of the service so it fits in with your busy schedule and you can spend your time doing whatever it is that you need to get done. Our mechanics are equipped and experienced in many ways so they are able to handle a wide variety of issues from repairing damaged brakes to making oil changes. Your batteries are rechargeable, and it's always a good idea to carry jumper cables in your vehicle in case of emergencies. Schedule your appointment at, Wrench today! You never know when you may need to jump start your vehicle, or even help out another driver in need.
How to Schedule an Appointment with Wrench
When you place a call to Wrench, we will work with you to determine your car's needs and provide you with a competitive, cost-effective estimate for your auto repairs. If it isn't clear what the problem is, one of our highly skilled mobile mechanics will be dispatched to your location to diagnose the issue. A Wrench representative will review the mechanic's assessment and reach out to you with a quote. After all costs and conditions have been decided upon, you can schedule an appointment to have the service completed at your preferred location in New York. It is our aim to turn all of our new clients into loyal customers by providing the most convenient, competitively priced services for all types of motor vehicles. We'll get the job done right the first time, and we won't leave any mess behind.
What to Expect From a Service Appointment
On top of providing quality service, Wrench is committed to cost transparency. Brakes are one of the most important components on your vehicle. You need the confidence of knowing that when you press your foot to the brake, your vehicle is going to stop. That's why it's important to keep these tips in mind to help keep your brakes functioning properly. We offer fixed quotes for all jobs as well as instant quotes for many services for your auto repair. We will make sure you have an auto repair estimate before we get to work.
---
---
---
Auto Repairs for Popular Vehicles