Get Auto Repairs in Albuquerque, New Mexico From Our Mobile Mechanics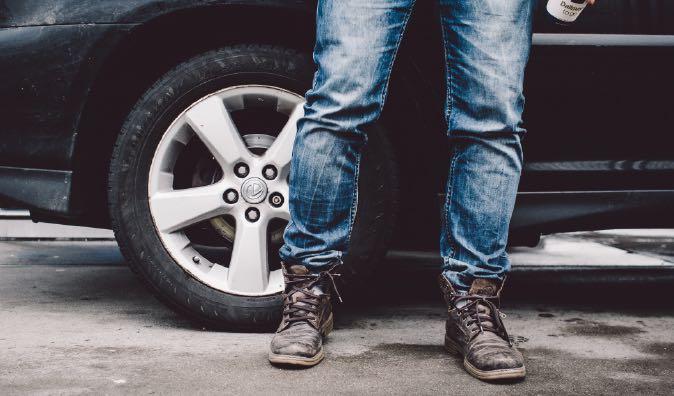 Top Mobile Mechanics in Albuquerque, NM
Wrench is your best source for complete, convenient auto repair services in Albuquerque, New Mexico and the rest of Bernalillo County. All vehicles are different, but one fact holds true for every make and model— they will all need auto repair and maintenance services over time, no matter their age or condition. When you're anywhere in Albuquerque and you need auto repair work, your choice of mobile mechanics should be an easy one. Wrench is your reliable, affordable, and professional source for complete auto repair. From a full-size truck to a two-seater roadster and everything in between, our experienced mechanics take careful and meticulous care of your passenger vehicle, light-duty truck at your convenient time and location.
Why Choose a Mobile Mechanic
By choosing Wrench's mobile mechanic services you get the freedom to spend your time wherever you please. In the auto repair industry, where you choose to get your car fixed can make a big difference in the service, quality, and price you pay; and choosing the wrong company can lead to a costly drawn-out project that only fixes the problem in the short term. A Wrench mobile mechanic will offer comprehensive services that are designed to keep your vehicle running like new in Albuquerque, New Mexico. Reliable and affordable auto repair service has set us apart as a trusted name in the community, and we pride ourselves on the high standard of quality and honest assessment we provide in every job we take.
How to Schedule an Appointment with Wrench
When you call us to book an appointment for your auto repair services, be prepared to let us know what the problem is with your car. There's absolutely no need to worry if you don't know because we can manage a diagnostic appointment with our mechanic to identify the issue. After we have assigned a quote to you, you will be able to schedule a good time and place for your appointment. During your service, you can leave and we will notify you via text when we are done with your service. After the service, our mechanic will make sure the area is spotless and you will have your keys so you hop back in your car and cruise down the highway once again.
What to Expect From a Service Appointment
Wrench is determined to provide the highest quality auto repair services to all residents of Albuquerque with thoughtfulness and care. Wrench is pleased to provide Bernalillo County vehicle owners with services that include brake service, oil changes, and transmission diagnostics, as well as troubleshooting on heating and cooling issues in your vehicle. Affordable prices and efficient, prompt services make Wrench a shining alternative to traditional car repair options. To continue enjoying your care-free life in Albuquerque, make sure to visit the Wrench web page, or call your local representative today to schedule an appointment.
---
---
---
Auto Repairs for Popular Vehicles