Get Auto Repairs in Alexandria, Virginia From Our Mobile Mechanics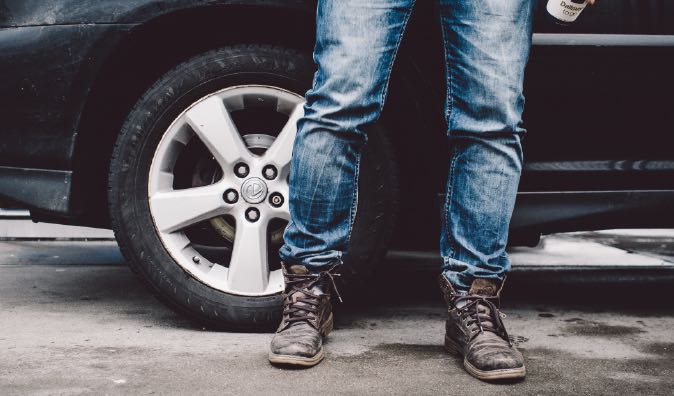 Top Mobile Mechanics in Alexandria, VA
When people think of convenient auto maintenance and repairs in Alexandria, Virginia Wrench mobile mechanic services often the first name that comes to their mind. Our experienced mobile mechanics are noted for their excellent attention to detail regarding engineering and performance. We know vehicles will develop problems over time, especially if they are older. So when you need repairs made to your vehicle, call the Wrench mobile auto repair specialists in Virginia for your convenient auto care.
Why Choose a Mobile Mechanic
If you are in need of an auto repair and you're in Alexandria, you are in luck because Wrench's skilled mobile mechanics can perform your auto repair service wherever you want. You can request for us to perform any service in our wide range of services offered anywhere from your home to your office. While we get your ride back to its optimal condition, you will have the freedom to do whatever you want with your time.
How to Schedule an Appointment with Wrench
To book an appointment with one of our skilled mobile mechanics, you can either give us a quick call or fill out the short form on our website. We will ask what the problem is that you are experiencing with your car, however if you don't know, we can set up a diagnostic appointment first. Then we will send out a mechanic to take a look so we know exactly which parts and services you will need. We will use that information to calculate your auto repair quote. At that point you will be able to choose a date and location for your auto repair service. Then we will match you with a qualified mobile mechanic in your area. They will show up to your preferred location prepared and on-time. When you meet up with our mechanic, you will need to give them the keys to your car so they can begin working. When they finish the service, you will be alerted via text message. Then you will get your keys back and our mechanic will make sure the area looks just like it did when they arrived. So give Wrench a call today!
What to Expect From a Service Appointment
Mobile mechanics make auto repairs more convenient for you. We will bring the same experienced professionals and tools that you would get at the shop to your location. This will save you time, money, and stress. Since you don't need to worry about paying towing expenses, you can use your money on things that matter to you. While our mechanic is servicing your car or truck, you can spend that time doing something else. If we come to your home, you can sit back and relax with a Netflix show. If we come to your work, you can spend your time being productive. Wrench's mobile mechanics are extremely skilled and reliable. We make sure our customers will be getting the best quality service with us by having an intensive hiring process completed with background checks. We are excited to service your car, just book a Wrench mobile mechanic today for your next convenient auto care.
---
---
---
Auto Repairs for Popular Vehicles