Get Auto Repairs in Aliso Viejo, California From Our Mobile Mechanics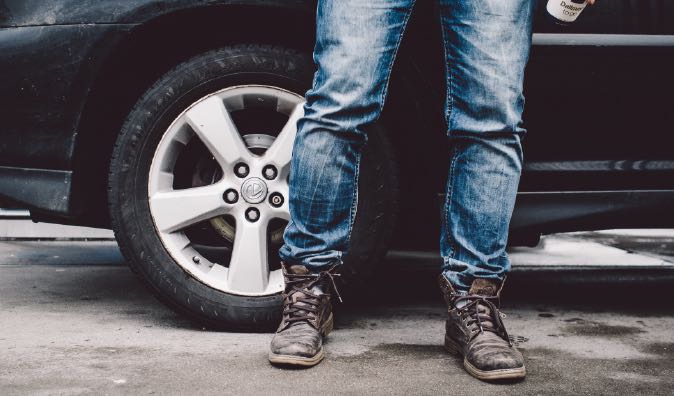 Top Mobile Mechanics in Aliso Viejo, California
At Wrench, we hire expert mobile mechanics to serve vehicle owners in Aliso Viejo, LA and the entire Orange County area. Book a top mobile mechanic from Wrench, and you never have to lose a morning in line at the dealership or local garage again. Get auto repair services in your home or office parking space. When you hire a Wrench mobile mechanics for auto repairs or maintenance, we provide an accurate auto repair quote and give you additional information on how to stay current with your vehicle's maintenance needs. Wrench experienced mobile mechanics are highly skilled technicians who can service every make or model vehicle in the Aliso Viejo area. After the repairs are completed to your satisfaction, it's time to get back to business, driving along Aliso Creek Road or zooming down State Route 73 towards the coast. Now you can enjoy model car racing at Tamiya Raceway or NASCAR events at the Auto Club Speedway of California, with the confidence that your vehicle is fully functional.
Why Choose a Mobile Mechanic?
Customers in Aliso Viejo know that Wrench auto repair care is reliable thanks to our expert mobile mechanics. They come equipped with the knowledge and tools needed to fix your vehicle in the security of your own home. Every mobile mechanic is screened to ensure that they are able to provide the full range of services offered by Wrench. Our list of auto repair services is extensive, so you are getting an agile professional who will treat your vehicle like their own car. Whether you need a simple repair or major service request, we get the job done quickly and can work from your driveway or other parking space. If you have a car that won't start or isn't drivable, let us come to you to diagnose or fix the issue. This saves towing expense and headaches since you can get on with your life while we work.
What to Expect from a Service Appointment
Wrench gives each customer personalized care. Our extensive menu of auto repair and maintenance services covers almost every automotive requirement. Call us and let us know what services you need, and we'll give you an upfront auto repair quote. We don't expect you to be an expert in figuring out what's wrong with your car. So, you can also set up a diagnostic appointment, and we'll send a technician to your home to determine the problem.
Wrench Maintenance and Auto Repair Services
If you live in Aliso Viejo or elsewhere in Orange County, rely on Wrench to fix and maintain your vehicle with professionalism. The full lineup of services includes powertrain, engine and HVAC services, and many other categories. Call us for anything from an oil change to steering and suspension issues, and we get you back on the road without breaking your budget. Before you plan a road trip to the Pacific Coast or California's high desert country, contact Wrench to provide you with needed maintenance on your car. Schedule an appointment that works for you or visit our website today.
---
---
---
Auto Repairs for Popular Vehicles