Get Auto Repairs in Allen, Texas From Our Mobile Mechanics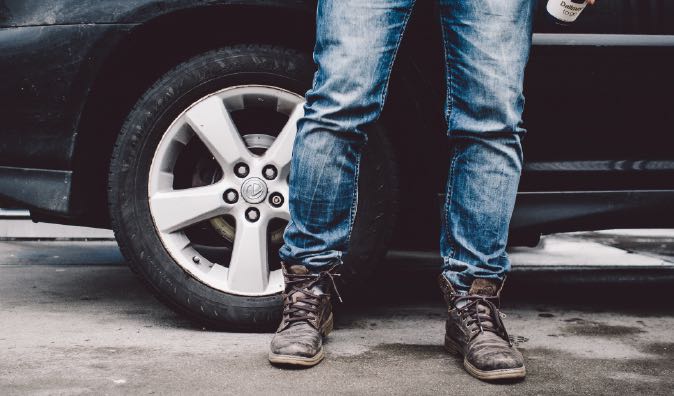 Top Mobile Mechanics in Allen, TX
Wrench mobile mechanics are the Allen, Texas and surrounding Collin County area's premier full-service auto repair shop on wheels. We treat our customers like family, and customer service like an art. Having our dedicated mechanics to handle your vehicle's services will make sure you're always on the road and on time. Call us for total car care that can fix any performance issue your car might have. Our certified technicians are eager to service and eager to solve your automotive problems. A fully-functioning vehicle is your ticket to freedom on the highways, and Wrench mobile mechanics are here to keep you on the road. We're not just auto service experts, but you can consider us your vehicle's best friend. We know how to treat you and your vehicle the way you both deserve to be treated. Understanding the manufacturer's intentions for your vehicle's service and performance allows us to perform the most appropriate services. With various locations in Texas, we are always just right around the corner!
Why Choose a Mobile Mechanic
Most people don't have enough time to get everything done in a normal day before having to deal with a broken down vehicle. However, with Wrench, a broken down vehicle won't be a problem because while we service your car, you can spend your time doing whatever it is that you were already planning on doing. Not only will we save you time, but we will save you money and stress as well. Since you can stay right where you are, you won't need to hire a tow truck and pay those unnecessary expenses. At Wrench, our mechanics are specifically selected in our long hiring process that includes multiple background checks. To book one of our mechanics, just contact us via phone call or our online survey. Your car will be running like a champ again before you know it.
How to Schedule an Appointment with Wrench
We have made the entire process very easy for you as our customer. With Wrench, it's super easy to book an appointment or contact our customer service team to answer all of your questions. To book an appointment, you can either give us a call or fill out the survey on our website. When you contact us, we will ask for you to describe the problem. However, we understand that not everybody is knowledgeable about cars, so we also offer diagnostic appointments. In these appointments, we will send a certified mobile mechanic to you to take a look at your vehicle and they will let us know which parts and services you will be needing. Then we will calculate your auto repair quote with the knowledge of which parts and services are required. After that, you will get to choose a date and location for your service appointment that works with your schedule. We will match you with a highly skilled mechanic in your area and they will arrive on-time and completely prepared to handle any situation that may arise. When our mechanic arrives, they will need the key to your car so they can begin their service. Then you will be free to stay and ask questions or leave and spend your time efficiently. We will let you know via text message when the service has been completed. Our mechanic will make sure the area is all cleaned up and they will return your car keys. So book an appointment today and your car will be back to its prime condition in no time.
What to Expect From a Service Appointment
Your Automatic Climate Control is one of the most complex systems on your car. It incorporates refrigeration, heating and many electronics. Your car air conditioning and heating system is an area other mechanics won't touch – and often avoid. A lot of money is wasted on well-intentioned guesses. At Wrench, we have the training and experience to get to the root of climate control problems quickly and efficiently, which in turn, saves you money and frustration. Call us first with your heating & cooling repair problems in Texas. Not only will Wrench save you the hassle of cancelling plans and rescheduling for another day, we will save you precious time and money. You won't need to hire or pay for a tow truck to get your car to the shop because we bring everything to you. While we are working on the service, you won't need to stay and wait because our trusted mechanics will be able to handle anything. You will be free to leave and do what you need or want to do. So give us a call today and you will never have to go to the shop again!
---
---
---
Auto Repairs for Popular Vehicles