Get Auto Repairs in Allentown, New Jersey From Our Mobile Mechanics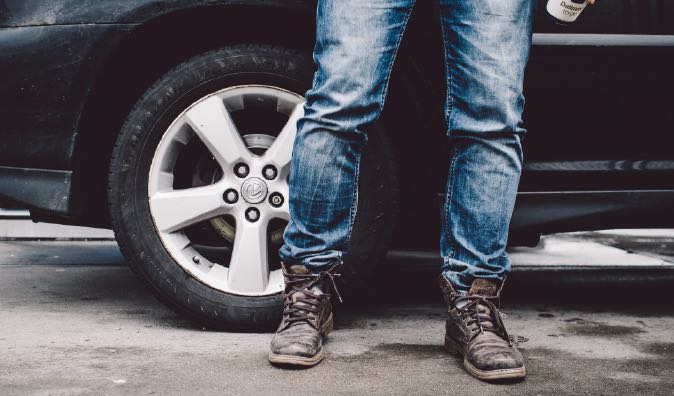 Top Mobile Mechanics in Allentown, NJ
If you are living in Allentown, New Jersey and are looking for a better way to service and maintain your vehicle, book an appointment with Wrench's skilled mobile mechanics. We are improving the auto repair industry in Allentown, New Jersey by introducing a more convenient way to receive repairs. Our mobile mechanics will bring our shop to any location in Allentown, New Jersey so you can spend your time more effectively. Try it out today!
Why Choose a Mobile Mechanic
At Wrench, we only hire the top mobile mechanics in Allentown, New Jersey. To ensure that every single auto repair and maintenance service is up to our standards. To do this, we have a very long and intensive hiring process to ensure that all of our mobile mechanics have the proper training and experience. Every single member of our team is committed to improving the industry, so let us care for you by booking your first Wrench appointment today. In no time, your vehicle will be ready to cruise along the streets of Allentown, New Jersey in no time!
How to Schedule an Appointment with Wrench
To book your first appointment with us, go to our website or download our app today. You will need to fill out a short form so we can get a sense of what kinds of services to look for. Be sure to let us know the make and model of your vehicle as well as which services it will be needing. If you don't know what is wrong with your vehicle, we will be able to set up a diagnostic appointment instead. Once we have the basic information, we will calculate an affordable auto repair quote for our services. With us, what you see is what you get so you won't have to worry about any other hidden fees. As soon as you accept our quote, we will ask you some scheduling questions. You will be able to let us know whichever date, time, and location in Allentown, New Jersey works best for you. After that, you can sit back and relax because our mobile mechanics have got you covered.
What to Expect From a Service Appointment
On the day of your appointment with our mobile mechanics, you will just need to give us the keys to your vehicle. All we ask is that you make sure you are available at the start of the service so we can get the keys, after that, you will be free to do whatever you want. Our mobile mechanics will get right to work and you will be able to walk around Allentown if you wish. We will be sure to keep you updated throughout the entire service so you can get back to your car as soon as it is ready. When we finish our services, we will alert you and clean up the surrounding area. It's all that simple! We look forward to servicing your vehicle in Allentown, New Jersey very soon!
---
---
---
Auto Repairs for Popular Vehicles