Get Auto Repairs in Alpharetta, Georgia From Our Mobile Mechanics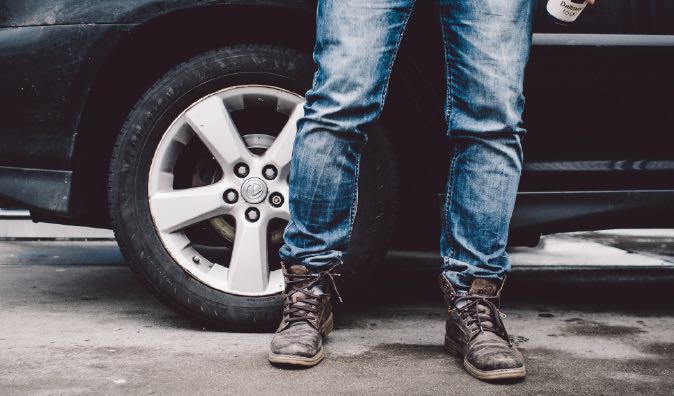 Top Mobile Mechanics in Alpharetta, GA
If you are in Alpharetta, Georgia or in the surrounding Fulton County and are in need of a convenient auto repair service, hire one of Wrench's skilled mobile mechanics. Our master mobile mechanic will deliver high quality repairs right to your location, whether that be your office or your own home. To book an appointment with us, you will need to contact us via phone call or by completing our online survey. When you get in contact with us, we will give you our affordable auto repair quote. Not only do we have low pricing, but we also provide transparent quotes with absolutely no hidden fees so you will know exactly what you will be paying us. If you book an appointment with our mobile mechanics today, we will get you back on the road as soon as possible so you can spend your days off at Fowler Park instead of wasting them at the car shop.
Why Choose a Mobile Mechanic
At Wrench, the automotive repair solution in Alpharetta Georgia, everything that our team offers is done at the highest level workmanship and professionalism. We provide a friendly, hassle free service so that you can get on with what you need to do. Our focus is on providing a quality and prompt auto repair services at all times. We're here to ensure your safety on the road and provide you with a speedy and painless experience, all without breaking the bank. It's safe to say that Wrench repairs in Georgia don't come any easier than this. Choose Wrench for your next auto repair and your car will love you for it.
How to Schedule an Appointment with Wrench
When you get ahold of us, we will need to know what exactly is wrong with your vehicle so we can work out your quote. If you don't know what the issue is, we offer diagnostic services. For those, a mechanic will come out and take a look at your vehicle to figure out what isn't working properly. Then we will add up the costs of the parts and services you will need. Once you have received our quote, you will choose a time and place for your service so we can match you up with one of our mobile mechanics. Our mechanic will arrive promptly and prepared so all you will need to do is give them the keys to your vehicle. Once you've done that, the time will be yours to spend as you wish. No matter how you decide to spend your time, your vehicle will be in expert hands.
What to Expect From a Service Appointment
Looking for a car service in Georgia? We understand there are hundreds of options. Thankfully, with Wrench we're here to help, you don't need to be concerned with worry about any of the above. We have got you covered. If you are needing a car battery in Fulton County quick, then Wrench is your best option. We know our stuff. Car battery replacement does not have to be something for you to worry about anymore. Leave it to our team of experienced auto electricians based in Alpharetta. Choose Wrench mobile mechanic for everything your car needs.
---
---
---
Auto Repairs for Popular Vehicles