Get Auto Repairs in Alvin, Texas From Our Mobile Mechanics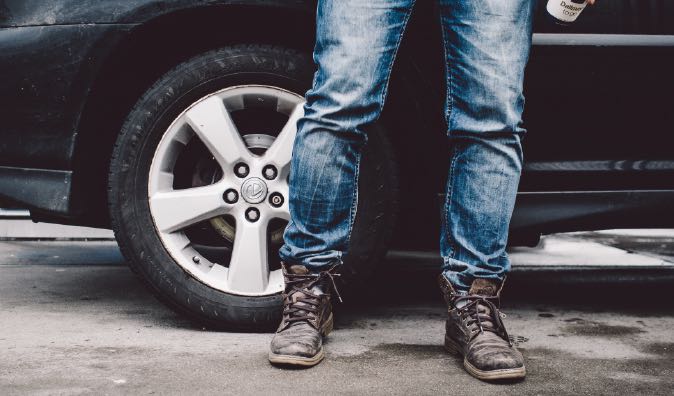 Top Mobile Mechanics in Alvin, TX
Returning your vehicle to it's tip-top shape, and keeping it there, is Wrench's mobile mechanic's number one priority. Our team understands that engineers are designing much more sophisticated vehicles these days. Technicians need to stay on top of all industry advancements, and our team stays on the cutting edge of all technology in Alvin, Texas. Vehicles with complex electrical systems need qualified technicians who understand how to service them in Brazoria County. Engines that are built for increased power and performance need Wrench's mobile mechanic to perform quality maintenance. Our team uses the latest technologies and the most advanced diagnostic equipment to give you an accurate analysis of your engine's condition. Responsible drivers know that an ounce of prevention is worth a pound of curing when it comes to auto services. Avoid costly breakdowns and repairs before they even happen when you call to use our full-service auto repair shop on wheels.
Why Choose a Mobile Mechanic
We're always here for you! Let Wrench's expert mobile mechanic team have a look under the hood if you notice anything abnormal with your vehicle's performance. Our advanced skills, extensive experience, and superior equipment make us the best option for your vehicle's service. Give us a call today to schedule your next appointment. We'll put you on the path to optimal performance with clean and complete maintenance and repair services.
How to Schedule an Appointment with Wrench
When you contact us to book an appointment for your car, be prepared to let us know what the problem is with your car. However, if you don't know, there's no need to worry because we can arrange a diagnostic appointment first. For that, we will send one of our mechanics out to your location and they will identify the issue. Once they tell us what is wrong, we will take the knowledge of which parts and services you'll need to calculate your quote. Then you will get to pick a date and location for your service appointment. We will pair you up with a mechanic near the Alvin, Texas area. When you meet with them, you'll need to hand over the car keys so our mechanic can begin diligently working on your car. At that point, you'll be able to leave if you would like to go spend your time elsewhere. We will notify you via text when we are done with your service. While you are gone, you won't need to worry about your car because our mechanics are extremely skilled and will be able to overcome any obstacle that may appear. After the service, our mechanic will make sure the area is spotless and you will have your keys so you hop back in your car and cruise down the highway of Texas once again.
What to Expect From a Service Appointment
Wrench's dedicated mobile mechanics are here to perform your auto repair services on your car anywhere that you find convenient. If you need an auto repair service at your home or office, give Wrench a call. We offer a huge range of services from tire rotations to oil changes. When you contact us, we will give you our affordable auto repair quote with absolutely no hidden fees. Let us save you time, money, and stress by booking an appointment with a mobile mechanic from Wrench and your car will be back on the road, running in its prime condition, in no time.
---
---
---
Auto Repairs for Popular Vehicles