Get Auto Repairs in Amarillo, Texas From Our Mobile Mechanics
Coming Soon To Amarillo, Texas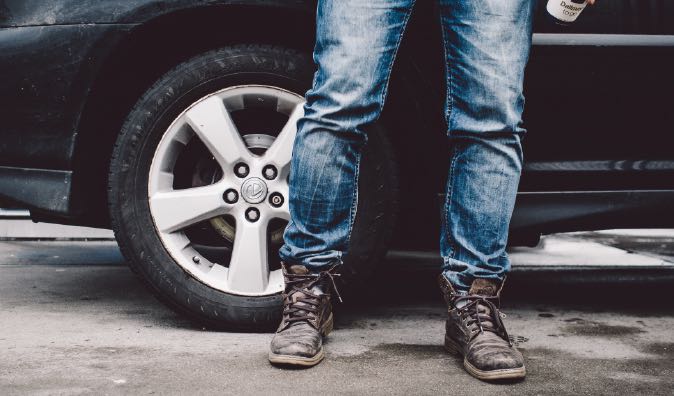 Top Mobile Mechanics in Amarillo, TX
Is your car healthy? Catch small car problems before they turn into big repairs with a Wrench mobile mechanics at your preferred place and time in Amarillo, Texas and the surrounding Potter and Randall counties. It's our goal to help you keep your car in tip-top shape, but we know that can be hard to do if you don't know what's going on under the hood. With our experienced mechanics, we make sure that nothing remains a mystery! Wrench specializes in keeping your car safe and reliable with routine maintenance, services, and repairs.
Why Choose a Mobile Mechanic
Our expert mechanics are here for you whenever you have any kind of car or truck troubles. We know a breakdown can be frustrating and even worse it can leave you stranded. If you ever need emergency vehicle service, call us. We provide towing in addition to repairing your vehicle. We offer a transparent, hassle-free service. Our skilled mechanics have the training and expertise to properly diagnose any transmission issues you have and get you back on the road. Relax and let us take care of you and your car.
How to Schedule an Appointment with Wrench
The service appointment for your car will be very simple for you. After you have called in and booked an appointment with us, we will match you up with one of our qualified mobile mechanics in Texas. They will arrive to your chosen destination on time and completely prepared to overcome any obstacle that comes up during the service. When you meet up with our mechanic, you'll need to give the keys to your car to our mechanic and then you'll be free to leave or more than welcome to feed your auto curiosity with our friendly mechanic. We take care of our customer's cars with the same respect as we would with our own. When the service has been completed and your car is ready to take on the road, we will send you a message. Before our mechanic leaves, they will make sure the area is clean and looks the same as when they arrived.
What to Expect From a Service Appointment
Brakes wear out over time, eventually requiring services. How long your brakes last is based on various factors, such as driving conditions and how you brake. For this reason, it is necessary to have your brakes checked regularly. We are familiar with the driving conditions here in Texas, enabling us to recognize common brake system issues. And we provide a complimentary inspection with every service to make sure any problem is addressed before it becomes a major concern. Look no further than Wrench – it's the ultimate resource for key information and expert services on car maintenance and repair. So give Wrench a call today, we can't wait to repair your vehicle.!
---
---
---
Auto Repairs for Popular Vehicles