Get Auto Repairs in Anaheim, California From Our Mobile Mechanics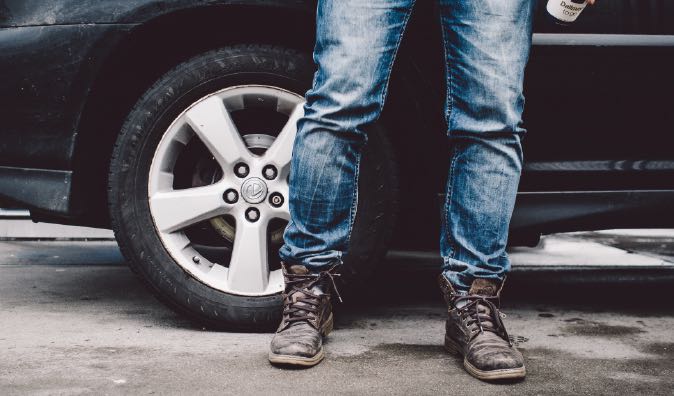 Top Mobile Mechanics in Anaheim, California
Mobile mechanics in Anaheim and throughout Orange County, California are a lifesaver for anyone who's ever gotten sick of sitting and waiting when it comes to their car. Considering the traffic problem Anaheim residents deal with every day, that's a group that includes every driver who's ever driven through Orange County. At Wrench, our team of mobile mechanics provide you with quality auto repair without you having to wait at a garage or take time out of your schedule to get the job done. When you book a mobile mechanic from Wrench, you get a house call from a qualified professional who performs whatever services your car needs while your car sits in your driveway or parking spot. When you contact Wrench, we'll provide you with a full auto repair quote, so you won't have any surprises when our professional shows up and gets to work. Our team of mobile mechanics has the knowledge and skills to service any make or model in Anaheim or greater Orange County, so the only thing you'll have to do is contact us to set up an appointment. We'll have your car ready to go after a quality repair, allowing you to get back to enjoying everything that Southern California has to offer. Take a drive out to the Tuner Evolution Car Show or try out one of the Orange County Race Car Driving Experiences, knowing that when the event is over, you can count on your repaired car to get you around the Anaheim traffic and back home to prepare for your next adventure.
Why Choose a Mobile Mechanic?
Anaheim customers know they can trust Wrench for their auto repair needs because of our high standards for our mechanics. We screen every mechanic who works for us to ensure that they can take proper care of your car. Our mobile mechanics arrive with all of the equipment they need to do the job right the first time, so you don't waste valuable time sitting in a repair garage or waiting for a tow truck.
What to Expect From a Service Appointment
Wrench knows that every car is as unique as its owner, so we offer customized care to our customers. We never try to push something you don't need. Instead, we ask you what needs to be fixed and provide you with a full, fair auto repair quote. Can't figure out the problem with your car? No worries: we'll run diagnostics on your vehicle and figure out exactly what auto repair services it needs. Once we arrive, you don't have anything to worry about. You can relax in your home, knowing that we're hard at work on your car, treating it with the same care we give our own personal vehicles.
Wrench Maintenance and Auto Repair Services
Whether you're in Anaheim or elsewhere in Orange County, you can trust Wrench to repair or maintain your vehicle the right way. Whether it's engine trouble, a failing air conditioner or an electrical issue, we'll provide you with the auto repair services you need at a price you can afford.
Contact Wrench for a tune-up or routine maintenance. Wrench mobile mechanics can handle any necessary repairs and get your car back in optimal condition. To schedule an appointment when it's convenient for you, log on to our website or give us a call today.
---
---
---
Auto Repairs for Popular Vehicles