Get Auto Repairs in Anchorage, Alaska From Our Mobile Mechanics
Coming Soon To Anchorage, Alaska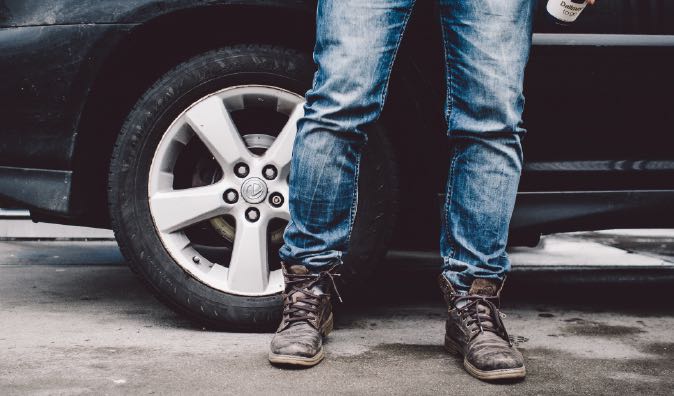 Top Mobile Mechanics in Anchorage, AK
Every vehicle requires regular maintenance services from a qualified mechanic in a reputable garage or auto shop, in order to continue operating at its best. If you're anywhere in Anchorage, Alaska and need the right mechanic, your choice should be an easy one. Wrench in Anchorage is proud to be a reliable, affordable, and professional mobile mechanic company where you'll find the most qualified mechanics in the region. From a full-size truck to a two-seater roadster, we'll take excellent care of your vehicle, at any convenient time and place. We work at homes or offices so that you can be productive without worrying a bit for your auto repair and maintenance services. For the latest auto repair quotes, contact Wrench today.
Why Choose a Mobile Mechanic
The convenient services from Wrench's mobile mechanics, that will come to you, with is incomparable. Choosing mobile mechanics for your auto repair is an excellent choice. All you will need to do for the appointment is give the car keys to our mechanics so they can begin their job. Once you do that, you'll be free to go and spend your time wherever you please. If you stay with us out of curiosity and ask questions, our mechanics will be happy to answer them as well.
How to Schedule an Appointment with Wrench
Every mechanic at Wrench is dedicated to complete customer satisfaction. We know needing a good mechanic is typically not a pleasant search, but we'll work hard to make you as comfortable as possible when you put your trust in us. With our convenient services, we stand by our reputation, honesty and certifications to give you the best warranty in the region. Wrench's dedication to your satisfaction is unbeatable. Schedule an appointment with us via phone call, or by filling out information you can find on our website or an app. Our technicians are eager to help you in your auto repair and maintenance services.
What to Expect From a Service Appointment
At Wrench, we treat every customer's car like our own. Each appointment will feature a unique vehicle that requires individual care and service. Wrench has a full array of maintenance and auto repair services available when you call for a quote. We will ask what services you need, or we can set up a diagnostic appointment to help determine the maintenance required for your vehicle. Once you receive an auto repair quote, you can count on that being the price you'll pay. It's okay if you don't know exactly what's wrong with your car because we offer our diagnostic appointments so that a Wrench mobile mechanic can determine the issue and see what repairs your car needs in Anchorage, Alaska.
---
---
---
Auto Repairs for Popular Vehicles