Get Auto Repairs in Ann Arbor, Michigan From Our Mobile Mechanics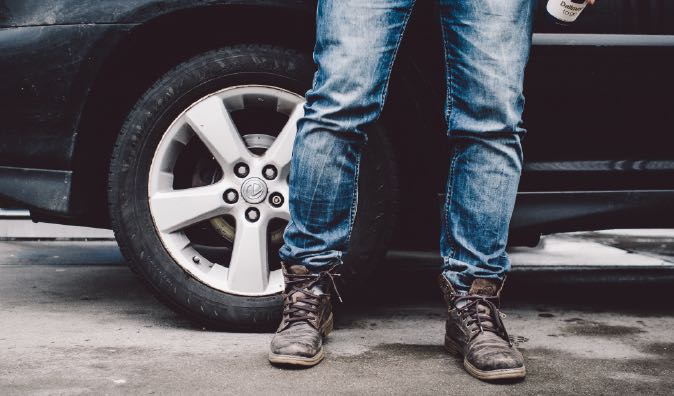 Top Mobile Mechanics in Ann Arbor, MI
In the auto repair industry, where you choose to get your car fixed can make a big difference in the service, quality and price you receive; and choosing the wrong service can lead to a costly drawn-out project that only fixes the problem in the short term. At Wrench mobile mechanics, we offer comprehensive repair services that are designed to keep your vehicle running like new in Ann Arbor, Michigan and surrounding Washtenaw County. Our commitment to reliable and affordable service has set us apart as a trusted name in the community, and we pride ourselves on the high standard of quality and honesty we provide in all our business dealings.
Why Choose a Mobile Mechanic
The brake pads on your vehicle are equipped with wear indicators that will produce a squealing noise when the brakes are almost worn out. The noise will start when there is about 2 mm of brake pad friction remaining, which is when brake pads need to be replaced. If you are hearing this noise, your brake pads should be replaced as soon as possible. Wrench's master mobile mechanics, we can help with all your service needs at your preferred time and place.
How to Schedule an Appointment with Wrench
When you place a call with Wrench, we will work with you to determine your car's needs and provide you with a competitive, cost-effective estimate for your auto repairs. If it isn't clear what the problem is, one of our highly skilled mobile mechanics will be dispatched to your location to diagnose the issue in Michigan. A Wrench representative will review the mechanic's assessment and reach out to you with a quote. After all costs and conditions have been decided upon, you can schedule an appointment to have the service completed at your preferred location. It is our aim to turn all of our new clients into loyal customers by providing the most convenient, competitively priced services for all types of motor vehicles. We'll get the job done right the first time, and we won't leave any mess behind.
What to Expect From a Service Appointment
The appointment will run smoothly for you. Just be ready to give your keys to our mechanic so they can start working. Then you are free to leave and spend your time elsewhere. You won't need to worry about your vehicle because our mechanics are extremely skilled and will be ready to handle anything that happens during the service. When the mechanic finished, they will tell you they are done and then clean up the area. Finally you will be able to hit the road again with a car in its optimal condition.
---
---
---
Auto Repairs for Popular Vehicles