Get Auto Repairs in Apache Junction, Arizona From Our Mobile Mechanics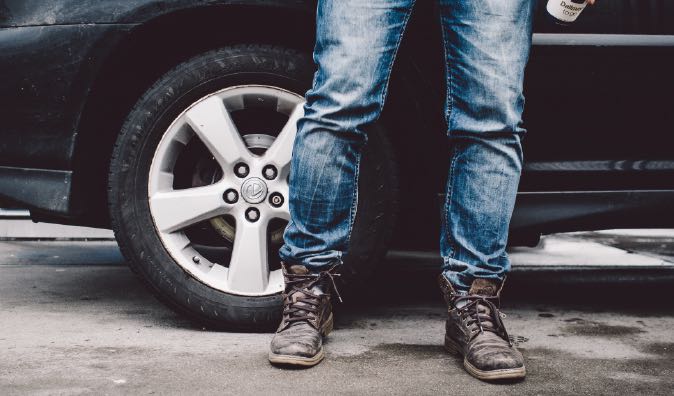 Top Mobile Mechanics in Apache Junction, Arizona
Mobile mechanics in Apache Junction in Pinal County, Arizona can help you with repairs when you need them. Mechanics can provide services that include minor repairs, safety checks, servicing, and overall maintenance. You can also make an appointment for auto repair services. To book a mobile mechanic, just go to the Wrench website, insert your vehicle's information, and select the type of service you require. Right away, we present you with an auto repair quote. Mobile mechanics can service even those who are visiting to observe a local car show.
Why Choose a Mobile Mechanic
A mobile mechanic has one significant advantage when compared to the traditional mechanic: he can come to you instead of you driving to him. Not only can a mobile mechanic service your vehicle in a timely fashion, but using one protects you from the potential dangers of driving a potentially faulty car on the road.
The modern mobile mechanic takes advantage of the internet. If you're in trouble with your car, you can log in, pick out the services you need, pinpoint your location, and receive a quote before services are rendered. It's a convenient, transparent process that many residents in the Apache Junction area have used to their advantage.
Another advantage of a mobile mechanic is the price. Since we don't have the additional overhead of a repair facility and all the equipment that comes along with it, we can transfer our cost savings to our clients. Depending on the service, you can save a lot of money by utilizing a mobile mechanic. Payment is still just as convenient as at a brick-and-mortar facility, since you receive a quote upfront and have multiple payment options available to you. Also, mobile mechanics aren't beholden to one type of vehicle or model: they can fix almost any sort of vehicle that you drive.
What to Expect from a Service Appointment
A mobile mechanic offers unparalleled convenience. We're called "mobile" for a reason – we travel to you and service your vehicle anywhere in the Apache Junction area. Our professionals can service your vehicle at your workplace, in your neighborhood, or even right in your home garage. Because of this, you don't need to take time off from work or school just to have your car properly serviced.
Depending on the nature of the job, most jobs can be completed within a single day, and we're available to work on the weekends when needed. Regardless of the required time to complete maintenance or repairs, we always stay cognizant of your schedule.
Through our online portal at wrench.com , you can input details including the nature of the problem, the services you need, and whether you need emergency help. Diagnostics and oil changes typically can be done on the same day, with an estimated service time presented to you for each service request. You also have the option to reschedule your appointment in a pinch.
---
---
---
Auto Repairs for Popular Vehicles