Get Auto Repairs in Apex, North Carolina From Our Mobile Mechanics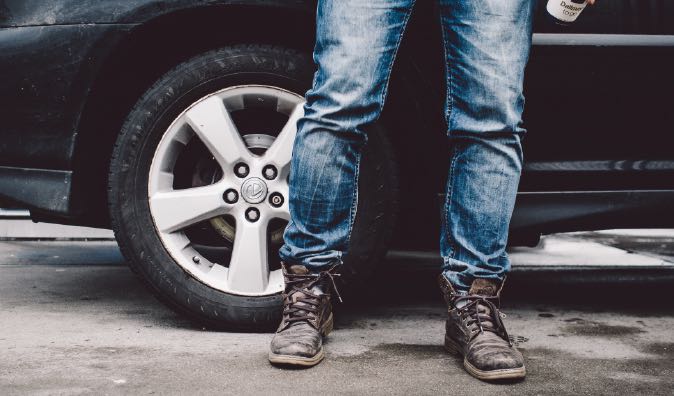 Top Mobile Mechanics in Apex, NC
Finding a better and more convenient auto repair and maintenance solution is easy when you live in Apex, North Carolina, or elsewhere in Wake County because Wrench's qualified mobile mechanics are here to help! We have a large team of certified mobile mechanics that will bring our services to any location of your choice in Apex, North Carolina or the surrounding area. Some customers prefer to have us come to their home while others prefer that we come to their office. Whether you are in need of a quick fix or you are looking to keep your car in tip top shape by scheduling regular maintenance services, book an appointment with Wrench's mobile mechanics in Apex, North Carolina today!
Why Choose a Mobile Mechanic in Apex, NC
Our mobile mechanics will allow you to spend your time, money, and energy on the things that matter most to you. By bringing the shop to your doorstep or any preferred location in Apex, North Carolina, you will be able to go elsewhere while our mobile mechanics work on getting your vehicle back on the road. The possibilities are endless with Wrench! You can spend your time getting ahead on household chores, volunteering at a local food bank, working in your office, or even shopping in your local mall. Once you give our services a try, you will be hooked on the convenience of Wrench for life and traditional auto repair shops in Apex, North Carolina will become a thing of the past. Browse our social media platforms or our website to see what our other customers in Apex, North Carolina have to say about our convenient auto repair and maintenance services in the greater Raleigh area.
How to Schedule an Appointment with Wrench
To book an appointment with our team of mobile mechanics in the Raleigh metro area, you will need to visit our website or download our mobile app from the app store. On our website or app, you will find a short survey to fill out in order to schedule an appointment in Apex, North Carolina. If you have an existing account with WRench, your vehicle's information will already be saved in our system, so you will just need to select the services you want our mobile mechanics to perform. If you don't have an account, we will need to know some basing information about your vehicle such as the year, make, and model. Then you will choose a service and our mobile mechanic will be able to get the job done as efficiently as possible, no matter what you need. We offer hundreds of services to our customers in Apex, North Carolina such as oil changes or alternator replacements. Then we will calculate an auto repair quote for your services and you will pick a date, time, and specific location in Apex for your convenient auto repair appointment.
What to Expect From a Service Appointment
Our mobile mechanic will arrive at your preferred location in Apex, North Carolina, whether that be your home, office, or another location, on time and excited to work on your vehicle. The only thing you will need to do is give our mobile mechanic the keys to your vehicle and then you will be able to spend your time elsewhere in the nearby Apex area. At that point, our mobile mechanic will prepare your vehicle for the service by giving it a general inspection to ensure that your requested service is necessary, then they will get right to work. During the service, we will keep you updated with the status of your precious vehicle so you know exactly how it is doing while you are away. When our mobile mechanic is finished with your requested services, they will send you a message and you will be able to return to your vehicle and get back on the streets in Apex, North Carolina once again. Go ahead and book a convenient auto repair or maintenance appointment with Wrench's mobile mechanics today!
---
---
---
Auto Repairs for Popular Vehicles