Get Auto Repairs in Apple Valley, California From Our Mobile Mechanics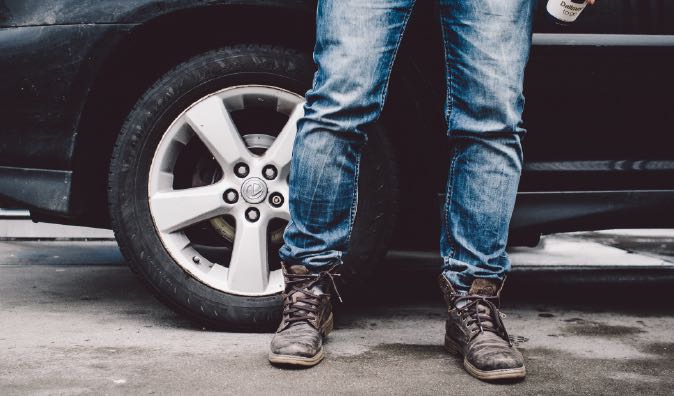 Top Mobile Mechanics in Apple Valley, CA
If your are in need of a convenient auto repair service, Wrench's mobile mechanics are providing their services in Apple Valley, California and the encompassing San Bernardino County. When you decide it's finally time to squeeze in that overdue oil change, give us a call and book an appointment with one of our mobile mechanics. When you contact us, we will provide you with our super affordable auto repair quote. Our services will save you time, money, and stress! When you hire one of our mechanics, you'll be back on the road so you can spend the day at Brewster Park in no time.
Why Choose a Mobile Mechanic
When you get your services from a mobile mechanic, you won't have to go through all the hassle it takes in order to find and hire a tow truck to transport your broken down vehicle to the shop. This will not only let you avoid unnecessary stress, but it will also save you money because you won't have to worry about paying any towing fees. We will bring the service to any location of your choosing and, while we are working on your vehicle, we won't require you to be present the whole time. Our mechanics are extremely skilled in the auto repair industry and will be able to handle an incredibly wide range of services from routine oil changes to more immediate brake repairs. In order to be a mobile mechanic for us, each of our potential employee's must go through our intensive hiring process that includes multiple background checks. We want to make sure that our customers will be getting both high quality repairs and amazing service. So contact us today and you won't be going to the shop ever again.
How to Schedule an Appointment with Wrench
To get a service appointment with our fantastic mobile mechanics, you have the choice of contacting us via phone call or by filling out our short online survey. We will have you describe the issues you are currently experiencing and ask what kind of vehicle you have. After we get that information, we will calculate your auto repair quote. However, if you don't know what is wrong with your car, we can set up a diagnostic appointment where our mechanic would come out and assess the issue. Once our mobile mechanic has determined whats wrong, they will help you find the best way to fix it. After you get your quote, we will have you choose a date and location for your service. With that in mind, we will match you up with one of our mechanics in the San Bernardino County area.
What to Expect From a Service Appointment
Our service appointment will be super easy for you. Leading up to your appointment, you will receive a text that your mechanic is on their way. When they arrive to your chosen location, all we ask of you is to be available to hand over your keys to our mobile mechanic. After that, you'll be free to leave and spend the rest of the time elsewhere. Some of our loyal customers prefer having us come to their office so they can continue working while others would rather have us meet them at their home so they can finish up some chores or even just relax and watch that movie they never got around to watching. No matter where you ask us to meet you, you can leave knowing your car will be in very good hands. All of our mechanics are certified and have all the knowledge and tools to handle any situation that may arise. So next time you decide to get your car serviced, give us a call and you'll be cruising down the freeway before you know it.
---
---
---
Auto Repairs for Popular Vehicles