Get Auto Repairs in Ardmore, Pennsylvania From Our Mobile Mechanics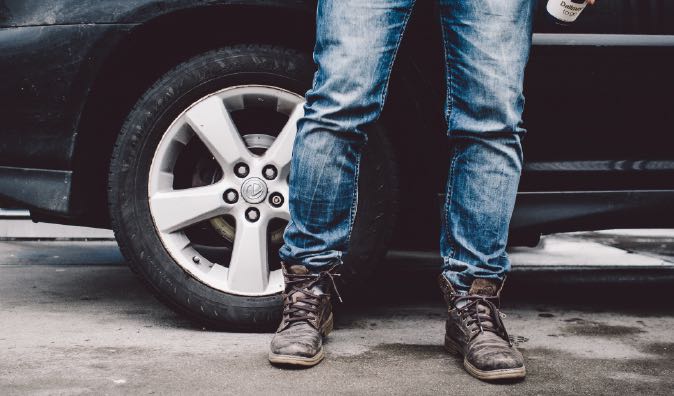 Top Mobile Mechanics in Ardmore, PA
Ardmore, Pennsylvania car owners are in luck when it comes to finding a better solution for auto repair because Wrench's qualified mobile mechanics are transforming the auto repair industry, one service at a time. We have a team of highly trained mobile mechanics in Ardmore, Pennsylvania, and throughout the greater Delaware and Montgomery counties that will deliver the auto repair shop to any location of your choice. Past customers have requested us to service their car at their office, home, or even a local mall! All you need to do is book an appointment with our mobile mechanics in Ardmore today and we guarantee you will be ditching the hassle of a traditional auto repair shop. Join the Wrench family and book an appointment with our mobile mechanics today!
Why Choose a Mobile Mechanic in Ardmore, PA
Imagine this. You hop in your car and head to work in Ardmore, Pennsylvania. While you are driving, you notice that your brakes are making a loud squealing noise every time you apply pressure. Somehow you manage to make it to your office, but you are worried about making it back home safely. Rather than going through the hassle to hire a tow truck and missing a whole day of work due to this disaster, you can book an appointment with Wrench's mobile mechanics in Ardmore, Pennsylvania. Whether you need a brake replacement service or any other maintenance or reparative services, we will bring them right to your location. This will allow you to go inside your office and work as usual while we make sure that your car is safe for the drive home. Our mobile mechanics are extremely dedicated to the auto repair industry and are constantly improving their skills and knowledge so that we can provide our customers with the highest quality repairs in Ardmore, Pennsylvania. Once you experience just one convenient auto repair service with our mobile mechanics, you will be coming back time and time again because we are truly here to help you!
How to Schedule an Appointment with Wrench
To schedule an appointment with our mobile mechanics in Ardmore, Pennsylvania, or elsewhere in the greater Philadelphia area, just go to our website or download our app. There will be a "Get A Free Quote" button at the top of the screen and you will want to click it and fill in the requested information. To prepare for your service appointment, we will need to know the year, make, and model of your vehicle as well as other important information. If you have an account with us, you won't need to fill in this information every time you want to book an appointment, but if this is your first time, you should have that information on hand. We recommend that you create an account because we will be able to provide you with better service recommendations if we can log your vehicle's service history. Once we have all that information, you will be able to choose your service. If you already know that your vehicle needs a brake pad replacement, oil change, or tire rotation, then let us know! If you are unsure, you can request a diagnostic appointment so our mobile mechanic can come to your specific location in Ardmore and check out your vehicle. We will determine the issue and walk you through ways we can fix it so you can choose the best option for you. Then we will provide you with an affordable and transparent auto repair quote based on the services you need. With that information, you will pick a date, time, and address for your service appointment. Finally, we will send you a confirmation message and the rest will be all up to us!
What to Expect From a Service Appointment
On the day of your service appointment with our mobile mechanics in Ardmore, Pennsylvania, you won't have to worry about a single thing! Our mobile mechanics will arrive on time and prepared so your car will be up and running as soon as possible. You will need to meet our mobile mechanic at your preferred location in Ardmore, Pennsylvania, and give us the keys to your car so we can begin working. Then you will be free to do whatever you need to do! Throughout the service, we will be in constant communication with you so you know exactly how the service is going. When we are finished with your repairs, we will let you know and return your keys. Then your vehicle will be ready to hit the streets or Ardmore, Pennsylvania once again! All you need to do is visit our website or app and book an appointment with Wrench.
---
---
---
Auto Repairs for Popular Vehicles