Get Auto Repairs in Arlington, Texas From Our Mobile Mechanics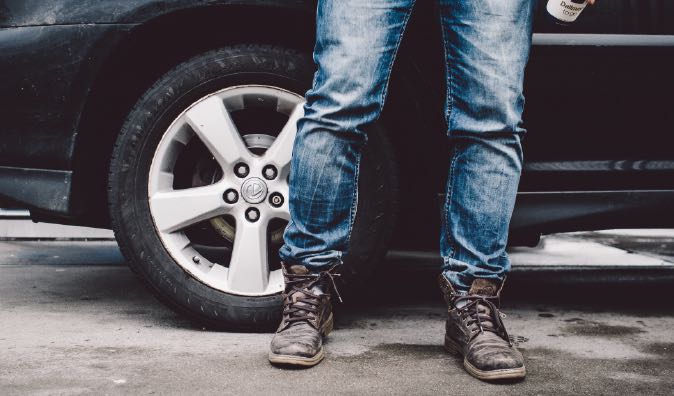 Top Mobile Mechanics in Arlington, TX
If you are in Arlington, Texas or the greater Tarrant County and are in need of an auto repair service, stop looking because Wrench's mobile mechanics are here to help. Imagine getting ready to go to work in the morning just to notice that you are in need of a routine oil change. Don't worry because our mobile mechanics can do a huge range of services and oil changes are one of them. What you can do is give us a call and book one of our mobile mechanics. We will get some information and the provide you with our affordable auto repair quote. We are committed performing your auto repair as efficiently as possible so that by the time you are done working, you are still able to watch a Rangers game at Globe Life Park.
Why Choose a Mobile Mechanic
Mobile mechanics make auto repairs more convenient. They not only save you stress, but time and money as well. With mobile mechanics, you don't need to find a tow truck or try to accommodate your pre-established plans with having to sit in the auto shop for hours because we can bring the shop to you. The time you would have spent sitting in the shop are now free for you to do what you need or want to do. At Wrench, our mechanics are extremely reliable and have a lot of experience. Each mechanic goes through an intense hiring process with background checks in order to ensure that you are not just getting convenience, but quality as well.
How to Schedule an Appointment with Wrench
If you need an auto repair, you can schedule an appointment by calling us or filling out the short form we have on our website. All we need to know is the make, model, and year of your vehicle and the what problems you are experiencing. If you know exactly what the problem is, then we could give you our auto repair quote right away. If not, don't worry, we will just have to send a mechanic out to take a look. We need to know what parts and services you will need in order to calculate your quote. Then you will be able to choose a date and location for your service appointment. Our mechanic will be there on time and prepared.
What to Expect From a Service Appointment
All you will need to do for the service is hand over your car keys to our mechanic. They will begin working and you will be free to go and spend the time doing something else. Your vehicle will be in really good hands and you shouldn't worry about it because all of our mechanics have a lot of experience and are prepared with all the equipment and knowledge to handle any situation during the service. Afterwards, our mechanic will clean up the space and let you know that he has finished. At that point, you will know that your vehicle is in its optimal condition and you can continue driving it wherever your desire whether you are needing a shopping day at Parks mall or a day of fun and adventure at Six Flags.
---
---
---
Auto Repairs for Popular Vehicles