Get Auto Repairs in Artesia, California From Our Mobile Mechanics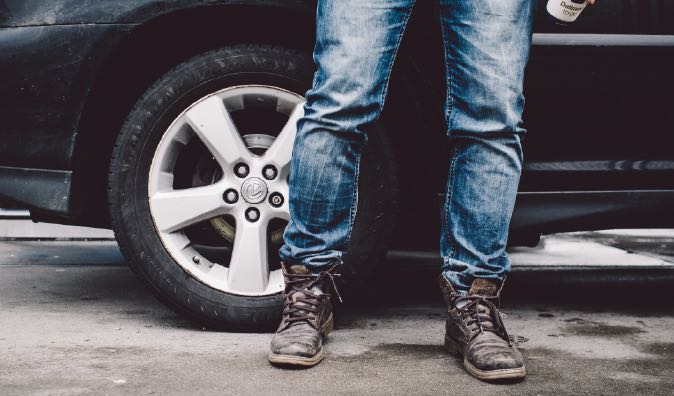 Top Mobile Mechanics in Artesia, California
At Wrench, we feature top rated mobile mechanics in the Artesia area and all of Orange and Los Angeles County. Don't get stuck waiting for your mechanic to "work you in" at the shop; have the shop come to you! Need an oil change? That's included in the package too. Brakes starting to squeal? Yep, we can do that. Not sure what's going on with your vehicle? Let's face it, auto repairs can be expensive. So how much is all this convenience going to cost? You'll get a quote before any work is begun. If you like the quote, simply book the mechanic and we'll take it from there.
Why Choose a Mobile Mechanic?
Why not? In this day of mobility, technology and convenience, why not car maintenance as well? How may hours have you spent sitting at the repair shop, waiting for an oil change or a tune up. Even worse, how many times have you had to bum a ride from a collegue because your car is in the shop? Need routine maintenance done? Let us come to you. You're at work you say? That's OK too, we'll change your oil right in the parking place while you work. Come out at quitting time and its all done, leaving you more time for that romantic dinner at Basilic down in Newport Beach with that special someone. Do our guys know what they're doing? YES! All our mechanics must be trained to work on a variety of makes and models to handle situations as they arise.
What To Expect from a Service Appointment
We're ready for pretty much anything. Give us a call and we'll give you a quote right over the phone. Not sure what's wrong? We'll still come to you and take a look. Then you'll receive the quote. Again, all this happens before any work is started so you know up front what the cost is going to be. When we arrive to work, we come prepared with all the tools we need to get you back on the road again.
Wrench Auto Repair and Maintenance Services
Before you head out to the Grand National Roadster Show in LA, make sure your car is road ready. Wrench mechanics are standing by to repair or maintain your vehicle at a moment's notice, without interfering with your busy life. From tune ups to brakes to diagnostic issues, we're there for you. We can be in your driveway in Artesia or anywhere within the Los Angeles or Orange County area with all the tools and skills around. Keep your investment purring like a kitten and ready for any adventure that may be ahead. Give us a try! Call today or check out our website to get started. We offer the best service at the best price at your convenience.
---
---
---
Auto Repairs for Popular Vehicles