Get Auto Repairs in Arvada, Colorado From Our Mobile Mechanics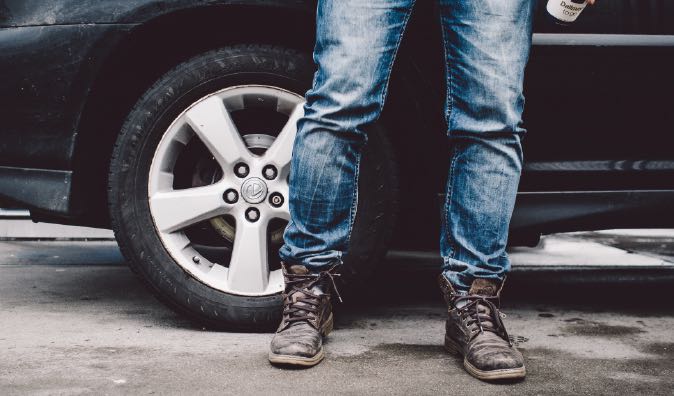 Top Mobile Mechanics in Arvada, CO
If you are on your way to work and your oil light comes on in your car, give Wrench a call and set up an appointment with one of our extremely skilled mobile mechanics. Our mechanics can perform the service anywhere you find convenient in Arvada, Colorado and surrounding Jefferson and Adams Counties. We want to work our way into your schedule. If you need us to come to your work, school, or even your own home, we will be there. While we repair your vehicle, you can spend your time doing whatever it is that you need to get done, so give us a call today and you'll be back on the road in no time.
Why Choose a Mobile Mechanic
Mobile mechanics bring a new level of convenience to auto repairs. Now you are able to receive auto repairs wherever you need them. This will not only save you time, but it will save you stress and money as well. You won't need to sit all day in the car shop because we will bring the shop to you. Also, you won't need to hire a tow truck to transport your broken down car or truck to the shop. This means you won't have to pay any towing since we let you stay right where you are. At Wrench, our mechanics are especially experienced. We only hire the highest quality mechanics so we can ensure that our customers will be receiving the best possible service. Our goal is to get your car running as quick as possible and make sure it stays that way.
How to Schedule an Appointment with Wrench
To schedule an appointment with one of our master mechanics, all you have to do is give us a call and tell us what the issue is with your vehicle. If you prefer filling out online forms, there is one on our website so you don't need to call. We will need to know a bit of information about your car, location, and the problem. However, we know not everyone is a car expert, so if you don't know what the problem is, we can arrange a diagnostic visit. For that, our mechanic will show up and take a look. Once we know all of the information, we will be able to give you an auto repair quote. Then you can chose a location and date for the service. When you meet up with our mechanic, you will need to give them your car keys, then you will be free to leave. When it's all over, we will let you know and our mechanic will make sure the area is all clean. Then you'll be able to take your car out for a fun ride once again, so book an appointment today!
What to Expect From a Service Appointment
Wrench mobile mechanics are committed to offering the finest quality diesel service for cars and trucks in Colorado and the surrounding area. We work to lower your car or truck operating costs through routine, consistent maintenance, and when you need repairs, our goal is to get you back on the road as quickly as possible. Our selected crew of technicians has years of combined experience working in auto industry, so you can be confident your rig is in good hands. Our master mobile mechanics are qualified to perform preventative maintenance and repairs on virtually all models. You can schedule necessary service and repairs in advance, or we'll work around your operating schedule to make sure your car is on the job when it needs to be. We use state-of-the-art tools and equipment to handle all repairs efficiently and accurately.
---
---
---
Auto Repairs for Popular Vehicles