Get Auto Repairs in Ashland City, Tennessee From Our Mobile Mechanics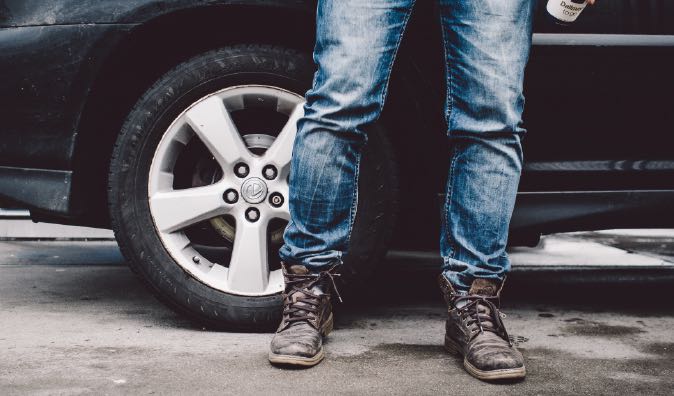 Top Mobile Mechanics in Ashland City, TN
The town of Ashland City, TN is a wonderful place to living all year round. No matter the weather, you want to feel confident that you can trust your car to get you anywhere. When it comes to auto repair and maintenance, it can be hard to find a mechanic that is affordable, convenient, and trustworthy. Lucky for you, Wrench is all three! We are a team of highly skilled mobile mechanics who will come to your location in Ashland City to fix your car. No matter where you live or what the issue is, once you book an appointment with Wrench we will be there to get you back on the road in no time. Owning a car should not be a hassle or an inconvenience, which is why Wrench is here to make your life easier. Forget about having to drive two towns over to find a mechanic you like, or spending hours in a stuffy waiting room only to find out the shop does not have the right part to fix your car. We will arrive on the day of your appointment with all of the equipment necessary to get your car running like new. So what are you waiting for? Book your appointment with Wrench in Ashland City, TN right now!
Why Choose a Mobile Mechanic in Ashland City, TN
Mobile mechanics are the solution to convenient auto repair and maintenance in Ashland City, TN if you are trying to find time in your already busy schedule. Because we come to you, you can be as strategic with your time as you want. Some Wrench customers prefer us to come to their house so they can observe the work being done or get things done around the house. Others prefer the parking lot at their office so they can finish prepping for their next meeting. We could even come to the local soccer field and fix your car while your child plays their game! It does not matter whether you need a simple oil change or a full engine replacement - our mechanics will be there to help you in any way you need. Do not put off your auto repair or maintenance needs any longer and book an appointment with Wrench in Ashland City, TN today!
How to Schedule an Appointment with Wrench
Once you have decided that Wrench is the best option for great auto repair at your fingertips in Ashland City, TN, the booking process is very simple. Log onto the Wrench app or website and create an account if you have not already done so. This will make it easier to book appointments in the future because your information will be saved and you can easily track your past services. Once we know the make and model of your vehicle, you will be able to choose from our hundreds of available services and will be given an individualized quote based on a variety of factors. You can also book a diagnostic appointment if you do not know what the issue is and a mechanic will come out to your location in Ashland City to determine the source of the problem. Then you can select the corresponding service and your preferred date, time, and location. A mechanic will return on the date of your service appointment with all of the parts and equipment necessary to fix your car. Our certified technicians have experience with all different cars and issues and are hired based on an extensive skill set that makes them adaptable to all settings. You will never want to use anyone else for your auto repair and maintenance needs after you book your first appointment with Wrench in Ashland City, TN.
What to Expect From a Service Appointment
If you have never used a mobile mechanic before, do not worry! On the date of your appointment, the mechanic will arrive promptly at your chosen location to service your vehicle. In order to make the experience as easy as possible, all we ask is that you are present at the start and end of your appointment to exchange your keys with the mechanic. Feel free to stick around to ask any questions you may have, or you can use the time during the appointment to check some items off your to-do list. You will be notified as soon as the mechanic is done so you can get on with your life and they can be off to help our next customer. The mechanic will be sure to leave your car and the surrounding area cleaner than they found it and will inform you of everything that was done to your vehicle. There is no better option for high-quality and convenient auto repair in Ashland City, TN than Wrench, so join our family today!
---
---
---
Auto Repairs for Popular Vehicles