Get Auto Repairs in Ashley, Ohio From Our Mobile Mechanics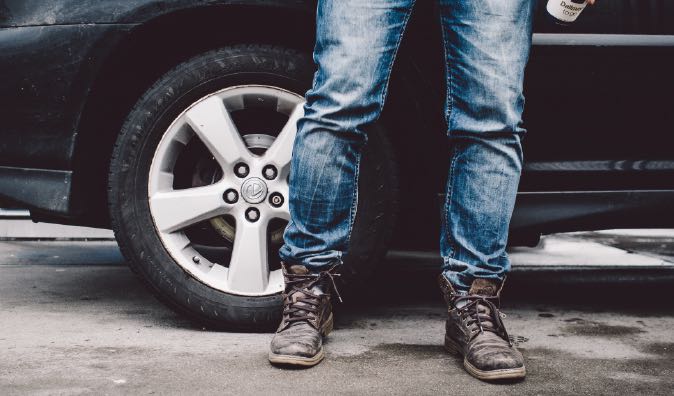 Top Mobile Mechanics in Ashley, OH
If you are living in the beautiful village of Ashley, OH and are having trouble finding a reliable mechanic without having to drive all the way into Columbus, we have the solution for you! Wrench is a team of professional mobile mechanics who will come out to your location to service your vehicle, saving you all of the hassle of taking your car to the shop. We are dedicated to serving every member of the Ashley community, so anywhere you need your car repaired, we will be there. When you choose Wrench, you will be saving lots of time, money, and energy, giving you the freedom to do more of the things you love. Our certified technicians are equipped with the skills and knowledge to get your car back on the road in time! No more spending hours in a stuffy waiting room of an auto repair shop, or having to hire a tow truck to get your car there. There is not a better solution for high-quality and convenient auto repair and maintenance in Ashley, OH, so book your first appointment with Wrench today!
Why Choose a Mobile Mechanic in Ashley, OH
When you choose a mobile mechanic for all of your car-related needs in Ashley, OH, your life immediately gets easier! Wrench lets you choose your preferred appointment date, time, and location, which means you can be as strategic with your time as you want. You could plan for the appointment to be during your next hair appointment, during the work day, or even while your child plays a soccer game! Our Wrench mechanics are happy to come to your location, wherever you are, whether that is the driveway at home or the parking lot at your office. It does not matter if you need a simple oil change or a full alternator replacement; our certified technicians have all the tools and skills needed to get your car running like new. Do not put off auto repair or maintenance any longer, and book your service with Wrench in Ashley, OH right now!
How to Schedule an Appointment with Wrench
Once you have decided that Wrench is the solution for all of your car-related needs, the booking process is very easy! The first thing you will need to do is access the website on any of your mobile devices and create an account if you do not already have one. We also recommend downloading the Wrench app to make this even easier in the future. Once we know more about where you are and the car you drive, you can select your preferred service from our hundreds of options. If you do not know what you are looking for or what the issue seems to be, you have several options. You can speak with one of our fantastic customer service representatives who will be able to help you through the process and give you a personalized quote. You can also schedule a diagnostic appointment, where a mechanic will come out to your location in Ashley, OH to determine the source of the problem. You can then move forward with the scheduling process and choose the date, time, and location that works best for you. At Wrench, we do not believe in hidden fees, which is why you will never pay more than the price you were quoted! Join our Wrench family in Ashley, OH today - you will not regret it!
What to Expect From a Service Appointment
On the date of your appointment, the Wrench mechanic will arrive promptly at your location in Ashley, OH with everything they need to service your vehicle. The only thing we ask of you is that you are present at the start of the appointment to hand your keys over to the mechanic. You are free to stick around and ask any question you may have or observe the service as it takes place, or you can spend the time elsewhere. Watch a movie, catch up on work, or spend time with friends and family - there are so many ways you can use the time! When the mechanic is done servicing your vehicle and cleaning their workspace, you will be notified immediately. We want you to be able to get back on the road as soon as possible, so you do not have to be inconvenienced any longer than necessary. When the mechanic is satisfied that you are happy with the service, they will be off to help our next customer and you can trust that your car is good to go! Why wait any longer to book your appointment with Wrench in Ashley, OH?
---
---
---
Auto Repairs for Popular Vehicles