Get Auto Repairs in Augusta-Richmond County, Georgia From Our Mobile Mechanics
Coming Soon To Augusta-Richmond County, Georgia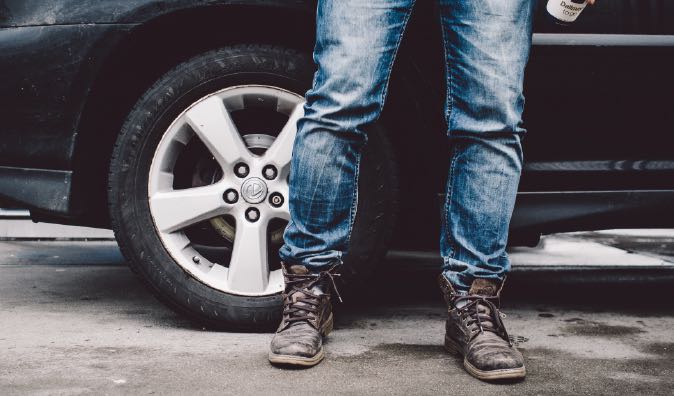 Top Mobile Mechanics in Augusta-Richmond County, GA
If you've suffered damage to your car, truck, or SUV in Augusta-Richmond County, Georgia, Wrench mobile mechanics understands that your first priority is finding an organized and reliable auto repair mechanic to get you back on the road as safely and as soon as possible. Wrench mobile mechanics works efficiently when it comes to your automobile repairs and maintenance at your scheduled appointment. Wrench mobile mechanics provides full body and frame repair services. Offered at competitive prices, that you won't find anywhere else. Our professional and skilled technicians will work day and night to exceed your expectations and guarantee satisfaction with our auto care services.
Why Choose a Mobile Mechanic
Not having a car is tough, especially if you need it for commuting to and from work, carpooling, driving your kids around, or transporting groceries and a number of other errands. Loaner cars aren't usually the best either. We understand just how important it is for you to feel like life is back on track with all the convenience. Which is why Wrench's mobile mechanics work so hard to get your vehicle properly repaired and efficiently functional in a short amount of time. Our expert mechanics can install high quality brake systems and parts that meet the highest industry standards. Give us a call concerning any vehicle issues you have. We will happily discuss brake service packages, deals, promos and warranty plans with you.
How to Schedule an Appointment with Wrench
To use Wrench services, simply go to our site and click on the Get a Quote button. After you enter the appropriate information for your car or truck, you can select the services you need. We will then send a mobile mechanic to the specified location to perform the work on your vehicle. If you detect any problem with your car, visit our website immediately or call us right away to book an appointment.
What to Expect From a Service Appointment
You can be so much more productive using Wrench mobile mechanics, as we will come to you for your auto service appointment. You will not need to get a ride home or wait while your car is being serviced. Since we rely on customer reviews and referrals to grow our business, your mobile mechanic is highly motivated to provide excellent service. We want you to call us again and again, so we will do everything in our power to make the repair process easy and painless. Visit our site to see a mobile mechanic in action performing a routine service at an office location.
---
---
---
Auto Repairs for Popular Vehicles