Get Auto Repairs in Aurora, Colorado From Our Mobile Mechanics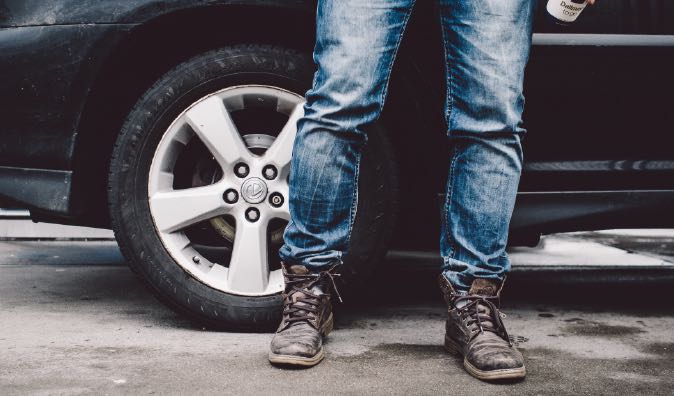 Top Mobile Mechanics in Aurora, CO
Wrench is a full service auto repair shop without the shop! Wrench is Uber for mobile mechanics. Our skilled mobile mechanics service all types of cars and trucks, offering everything from oil changes and tune ups to brake repairs and no-starts. Our certified mechanics can perform most jobs right in your driveway or at your parking spot at work giving you the freedom to spend your time on more important things. Our expert mobile mechanics come equipped not only with the diagnostic and repair tools they need to complete every job, but also with the required expertise to deliver top-quality results, every time. With our Aurora, Colorado mobile mechanics services, you'll never waste a beautiful afternoon that you could be spending in Cherry Creek State Park instead of a cramped waiting room at the car repair shop.
Why Choose a Mobile Mechanic
Wrench customers in Aurora, Colorado know the benefits of hiring expert mobile mechanics that will come right to their home or office. Our team has been screened and are equipped with all the know-how techniques and the experience to handle all sorts of automotive issues. They are able to work on a variety of vehicles with expertise. The ease of having these experts able to travel anywhere in Arapahoe, Adams, Douglas Counties to neighborhood of Aurora is more than convenient, it eliminates towing expenses and trips to an automotive repair garage. Wrench will come to anywhere in Aurora, Colorado and other cities in surrounding counties and deliver reliable and guaranteed auto service. The friendly team at Wrench offers all sorts of services including transmission repair, engine work, electronics, heating and cooling, brakes, and more. Whether you need basic oil change or challenging auto repairs, we can provide you with the services you need at an affordable price.
How to Schedule an Appointment with Wrench
When you contact us, tell us what is wrong with your car or truck. We understand that not everyone is a car expert, we offer diagnostic appointment where our expert mechanic will come out and take a brief look. They inform us what parts and services you'll need so we are able to calculate your auto repair quote. After that we will set up your service appointment and you'll get to choose a date and location of your convenience. Our mechanics will arrive on-time and fully prepared to tackle any obstacle. When you get back to your car, it will be restored and the area will be clean so it doesn't appear as if our mechanic has even been there. Book an appointment today and you'll be ready for your next drive very soon.
What to Expect From a Service Appointment
Our experienced mechanics specialize in all manner of car and truck repairs. We draw upon years of experience and expertise and use the newest technologies and tools needed to handle any vehicle issue. Wrench's car mechanic is always available to fix up your newest car in Aurora, Colorado. Feel free to call or stop by anytime. We make it easy for you to get back on the road, and we do it with a smile. If you know your vehicle needs an auto repair service, call Wrench mobile mechanics and schedule an auto repair appointment that fits into your schedule. Call or log into our website today.
---
---
---
Auto Repairs for Popular Vehicles