Get Auto Repairs in Aurora, Illinois From Our Mobile Mechanics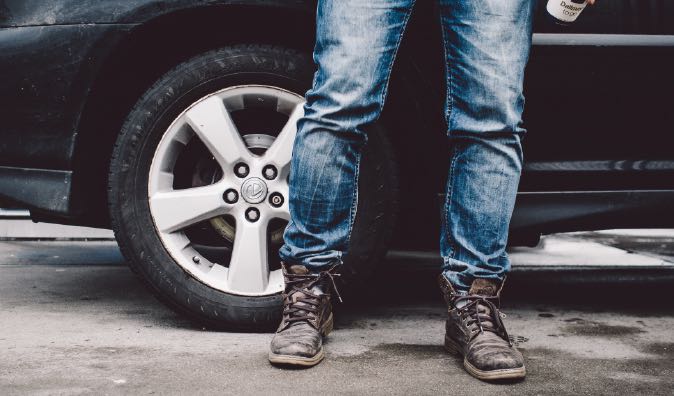 Top Mobile Mechanics in Aurora, IL
Wrench is committed to helping you take good care of your car and truck in Aurora, Illinois. That's why we're proud to have a full service on site to help you with anything from small maintenance to major repairs in surrounding DuPage, Kane, Kendall, and Will counties. We also love keeping our customers informed because we believe that an educated customer is a happy customer. To that end, we provide interior and exterior repair information pages to give you overviews of what to expect from our services and the benefits of each. Our certified auto technicians have the expertise to handle even the most complicated interior and exterior car and truck repairs.
Whether you're having problems with power windows, need headlight work done, or need assistance with any other interior or exterior repair, check out the available information on our website, then give us a call to to get the best auto repair service available at the best prices in the Aurora Illinois area! Wrench mobile mechanics will come to you and perform this heavy-duty repair while you take care of your business. You'll find that our quick auto repair estimates and convenient mobile mechanic service make it so easy to get urgent repairs without disrupting your life. In no time you will be able to drive over to the roads of City of Lights.
Why Choose a Mobile Mechanic
Your neighbors in Aurora often call Wrench when a professional car repair service is needed. Our technicians have a wealth of experience and training to skilfully and efficiently work on your car, and we have the right equipment to troubleshoot, repair, and service on these finely tuned and uniquely equipped automobiles. Whether you need a specific repair or routine maintenance, we are here to smooth your ride. From badge to tailpipe, our experienced mobile mechanics know cars inside and out. Most of our repair services that we provide can be done at your home or office, making it extremely convenient. Don't waste any more time waiting around at an auto repair store when we bring the auto repair store to you.
How to Schedule an Appointment with Wrench
Get a completely free quote from us by clicking the 'Get A Free Quote' tab on our website. At Wrench, there's no hidden charges or surprising costs. Call us or get instant access of our services via our App. Our technicians are there for you to give all the information you need in simpler terms. To schedule a service appointment for your car or truck, simply call Wrench or get in touch with us online through our website. We can usually provide our customers with up-front auto repair estimates, but we also understand that not everyone is expert, for them we send out a diagnostic professional to determine what your vehicle needs. Our expert mobile mechanic examine your car there and then to recommend a care plan and estimated quote.
What to Expect From a Service Appointment
Misaligned engine and transmission due to engine mount problems can cause significant damage to your car. Additional vibration from loose mounts can also create an uncomfortable ride. Our mobile mechanics provides the tools and knowledge to perform many diagnostic services. Auto repair services can be very easy or very time consuming, you never know which it will be. So having a well-seasoned mechanic along with the proper tools to do the job at your convenient time will make for a successful repair. At Wrench, our mobile mechanics are well trained and experienced to serve all of your needs. Give us a call today and you won't have to deal with the auto shop ever again.
---
---
---
Auto Repairs for Popular Vehicles