Get Auto Repairs in Austin, Texas From Our Mobile Mechanics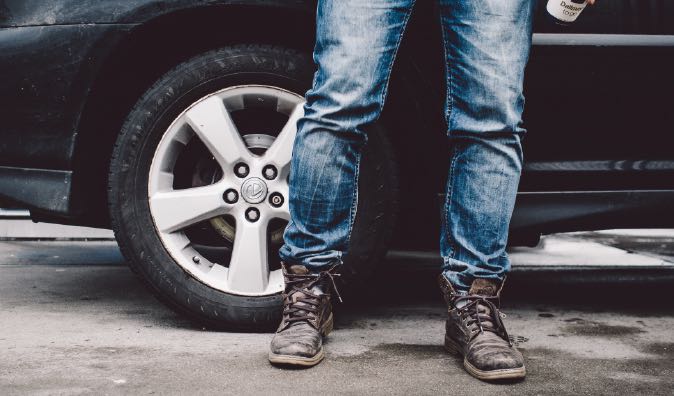 Top Mobile Mechanics in Austin, TX
If you need your car fixed, calling Wrench mobile mechanics in Austin, Texas could be your best choice. Wrench mechanics are friendly and professional auto repair experts. It doesn't matter what your car problem is. All you need to do is get in touch. You will get an auto repair quote that will give you confidence. When you book a mobile mechanic, they'll arrive on time. They will solve the problem as quickly as possible. You can then go and enjoy yourself at a local show such as the Leander Car Show. Or you can go about handling business as usual, knowing your car is in good hands.
Why Choose a Mobile Mechanic
The state of your car is very important. However, you may not want to spend your time driving to a repair shop. You might hate having to wait in line. That's where Wrench mechanics come in. They will come to you wherever you are. Don't worry if you're caught up in an emergency. Your mobile mechanic can meet you at your home, workplace, or even when you're out having fun!
You can book an appointment at a time that works for you. You and your car will get world class treatment. The mechanic will show the utmost care and respect for your car. Combine that with a professional attitude and you have an offer that is hard to resist.
What to Expect from a Service Appointment
Wrench takes car repair to a whole new level. When you call, we listen to you. If you find it hard to describe or figure out the problem, that's not an issue. We will find out what needs to be done during your diagnostic appointment. On the other hand, you can get an upfront quote if you know what needs to be done.
Wrench mechanics are carefully screened and selected. This means that when they arrive at your door, you're dealing with someone who knows how to deliver. In addition, the range of services you can benefit from is as wide as the ocean. You can get help with electronics, oil and filter changes, brake problems and more. Wrench mechanics are able to sort out virtually any challenge that comes with your car.
The Wrench app makes your life even easier. You can reach out to a mobile mechanic from your mobile device. The app gives you access to some of the best auto repair experts in Austin, Texas.
The service Wrench offers is designed to allow you to skip the hassle of struggling to get your car fixed. You get prompt service that is convenient and reliable. The pricing is transparent so you always know where you stand. Wrench mechanics value their reputations. More importantly, they value you as the customer. Don't wait. Get in touch now - use the app, your phone, or contact Wrench through our website.
As seen on www.austinsmobilemechanic.com.
---
---
---
Auto Repairs for Popular Vehicles