Get Auto Repairs in Bakersfield, California From Our Mobile Mechanics
Coming Soon To Bakersfield, California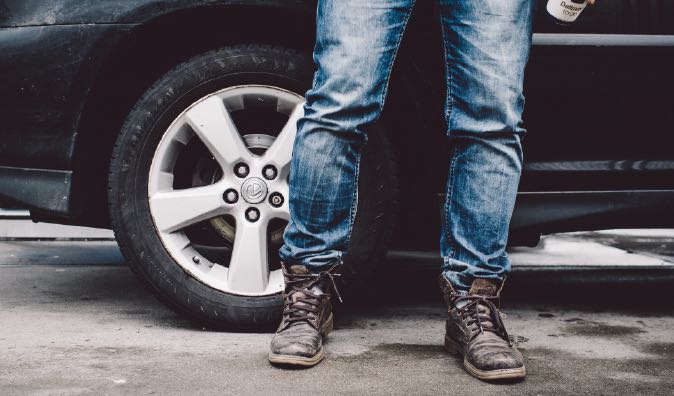 Top Mobile Mechanics in Bakersfield, CA
What makes owning and maintaining your vehicle such a headache at times? Is it the cost of repairs and services? Is it the inconvenience of the auto repair service experience? Or is it that you just don't like your mechanic services that consumes your time? Whether it's one of the above, or all of the above, Wrench's mobile mechanics will makes every visit to like homecoming – for your vehicle at least. Residents of Bakersfield, California trusts on Wrench when it comes to best auto repair near them. We will treat you like family. Our team understands that auto repairs can be a hassle for customers. With our auto repair and maintenance services you never find single point of inconvenience. We perform auto care services at your home or office, whichever suitable to you. Our exceptional auto repairs and services will always leave you satisfied, but our customer service makes us the first top notch mobile mechanic services you think of for any of your vehicle's future needs.
Why Choose a Mobile Mechanic
Vehicles are being designed and manufactured for the future, and Wrench mobile mechanic services will never be left behind. And neither will you. Our expert mechanics stay ahead of all the industry's innovations and use state-of-the-art tools and equipment. Get your auto services at Wrench mobile mechanic and you'll never disrupt your already busy day. Give us a call today to schedule your next auto service appointment. Or share any of your questions and concerns about your vehicle's performance. We look forward to getting you back to safe and confident road travel, whether it's top quality repair solutions or just insightful automotive counsel. The voice on the other end of the phone has both. Our technicians are friendly and provide you information in simplest terms. Next time you're in Bakersfield, California feel free to get our auto care services at your convenience.
How to Schedule an Appointment with Wrench
Scheduling an auto repair appointment has never been easier! To get your appointment with Wrench, just reach us via phone call or by filling out information you can find on our website or app. And tell us about the problem your car is facing. Don't worry, if you don't know what's wrong with your car, because, at Wrench, we will arrange a diagnostic appointment with our expert mechanics to identify the issue. Once an auto repair mechanic acknowledges the issue and determines which services that you'll need, they will calculate your quote and give you up front with any additional or hidden charges. Then you will get to pick a date and location for your service appointment. We will pair you up with a mechanic in Bakersfield, California. When you meet with them, you'll need to hand over the car keys so our mechanic can begin diligently working on your car. We will keep you informed via text when we are done with your service. If we come to your office, you can keep working, or if we come to your home, you can finish up house chores or just relax with a movie you've been planning to watch for long time.
What to Expect From a Service Appointment
You can expect nothing but the best in class mobile mechanic and auto repair service from Wrench. Your excellent experience begin right from the moment you contact us or request an online quote. We provide an auto repair quote if you know what you're looking for, or we can send one of our qualified mechanics over to do a diagnostic check to identify the problem. Then, in your preferred location and at a time that works for you, we'll service or repair your car or truck. Our experienced mobile mechanics are personable, polite, and proficient, making working with Wrench will give you a pleasant auto repair experience. Enjoy the convenience and care your mobile mechanic provides with a full menu of services in Bakersfield, California. Go online or call toll-free today to schedule your auto repair service.
---
---
---
Auto Repairs for Popular Vehicles