Get Auto Repairs in Bala Cynwyd, Pennsylvania From Our Mobile Mechanics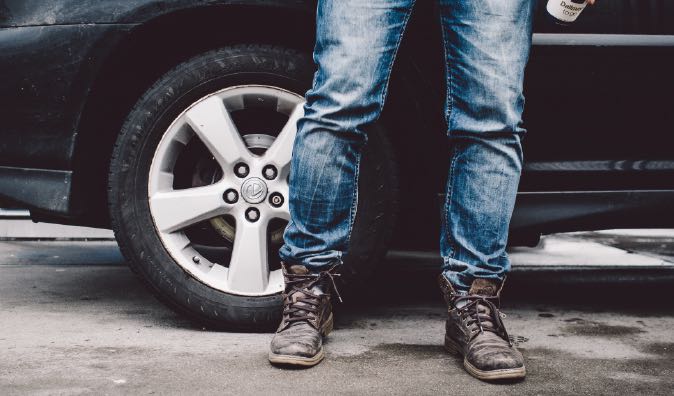 Top Mobile Mechanics in Bala Cynwyd, PA
Are you looking for a new mechanic in Bala Cynwyd, Pennsylvania? You have come to the right place! Wrench is a team of mobile mechanics who can come to your preferred location in Bala Cynwyd and fix your car. Forget about waiting hours at the shop for your car to be done, or trying to fit an oil change into your already busy day. At Wrench, we value convenience and quality, which is why we come to you! You can go about your life while knowing that your car is being fixed in your driveway (or wherever you choose) by a highly-skilled mechanic. You do not want to be stuck in Bala Cynwyd with a broken down car, so schedule an appointment with Wrench today! We will get you back on the road before you know it!
Why Choose a Mobile Mechanic in Bala Cynwyd, PA
Hiring a mobile mechanic in Bala Cynwyd, Pennsylvania guarantees that you will save time, money, and energy. Because you can choose the date, time, and location of the appointment, you do not have to worry about hiring a tow truck to get your car to the shop, or worse, continue to drive your car when it is in desperate need of repair. You can choose whether you want the Wrench mobile mechanic to fix your car while it is sitting at home, in the parking lot of your office, or even at the local grocery store in Bala Cywyd if it happens to break down there. This gives you the flexibility to make plans while your car is getting repaired so that you are not wasting your time. With Wrench, you pick the date, time, and location, and we will be there! No more sitting in the stuffy waiting room at the auto repair shop or having to get yourself to and from the shop. You could be exercising, catching up on email, or spending time with friends while your car is getting fixed. We strive to bring an unmatched level of customer service, quality, and convenience to everything we do, so what are you waiting for? Join the Wrench family today!
How to Schedule an Appointment with Wrench
The process of booking an appointment with Wrench is easy! Simply go onto the Wrench website and create an account if you have not already. We will then you ask you a couple of questions to learn more about your vehicle. Once we have the necessary information about the make and model, you will be able to select a service from our list of offerings. If you do not know what is wrong with your vehicle, that is okay! You can either speak with one of our customer service representatives to try to figure out what is wrong, or you can schedule a diagnostic appointment. If you schedule a diagnostic appointment, one of our Wrench technicians will come out to your preferred location in Bala Cynwyd and determine the source of the issue. You will then be able to select the appropriate service and a mechanic will return with the right equipment. It's that easy! Book your appointment with Wrench in Bala Cynwyd right now!
What to Expect From a Service Appointment
If you have never used Wrench before, do not worry! The actual appointment is just as simple as the booking process. The Wrench mobile mechanic will show up promptly on the day of your appointment at the designated location with all of the equipment and parts needed to fix your car. The only thing that we ask is that you are present at the start of your appointment to hand off the keys to the mechanic. After that, you are free to do whatever you please for the rest of the appointment! The mechanic will contact you as soon as they are done so that you can get back on the road as soon as possible. When the mechanic finishes and the keys are exchanged, they will be off to serve our next customer! Do not put off your auto repairs any longer, because Wrench is the perfect solution for convenient and hassle-free service. Our mechanics in Bala Cynwood is here for you!
---
---
---
Auto Repairs for Popular Vehicles