Get Auto Repairs in Balcones Heights, Texas From Our Mobile Mechanics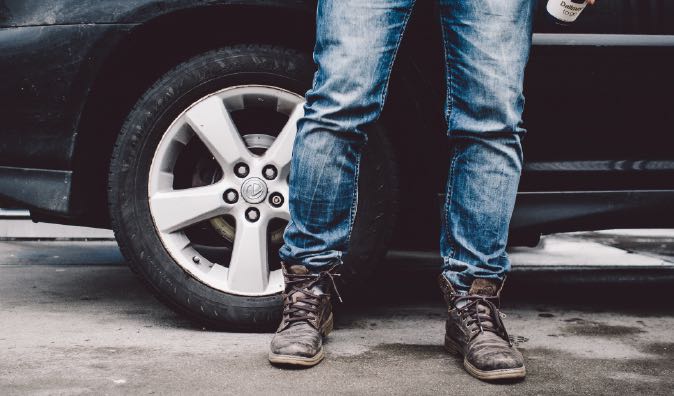 Top Mobile Mechanics in Balcones Heights, TX
If you live in Balcones Heights, Texas or in the surrounding Bexar County area, Wrench's mobile mechanics are a great option for your auto repair. To book one of our mobile mechanics, you just have to pick up your phone and give us some information. After you have given us the information we need, we will be able to give you an auto repair quote for your vehicle. The mechanics here at Wrench want to save you time, money, and stress so you can get back on the road and spend your valuable free time having fun with your family at Dellview Park or winding down with some Jazz at the Wonderland of Americas Amphitheater.
Why Choose a Mobile Mechanic
The job of a mobile mechanic is to make auto repairs more convenient for you. So you get to pick the time and place and we will be there to restore your vehicle to its best condition. With a mobile mechanic, you can forget all about wasting your whole day in the shop because while our mechanic is servicing your vehicle, you can use your time doing whatever it is that you need to get done. Our mobile mechanics are among the highest rated mobile mechanics because of their reliability and expertise. Each mechanic we hire is experienced so we can ensure great quality in each and every auto repair.
How to Schedule an Appointment with Wrench
Appointments are easy to schedule with Wrench! All we need to know is a little information about the type of car you have and what problems you are experiencing. You can either tell us the issue, or we can arrange a diagnostic visit with one of our mechanics in your area. After that we will be able to provide our fair auto repair quote. You won't need to worry about paying any more than what we tell you because we will stand by our quote and have no hidden fees.
What to Expect From a Service Appointment
For your appointment, we will send our best mechanic that's in the Balcones Heights area to meet you at your location. When the arrive, they will ask to unlock your vehicle so they can begin their service. After you unlock your car, you are free to do whatever you want. Our mechanic will take care of everything for you. There's no need to worry about your car because we will handle your car with care. Our mechanics are very well-trained and have the tools and knowledge to handle anything. At the end of the service, the mechanic will alert you and clean up the area. Then you will be free to jump in and take it for a cruise down the highway knowing it's working at its best.
As seen on www.austinsmobilemechanic.com.
---
---
---
Auto Repairs for Popular Vehicles