Get Auto Repairs in Ballard, Washington From Our Mobile Mechanics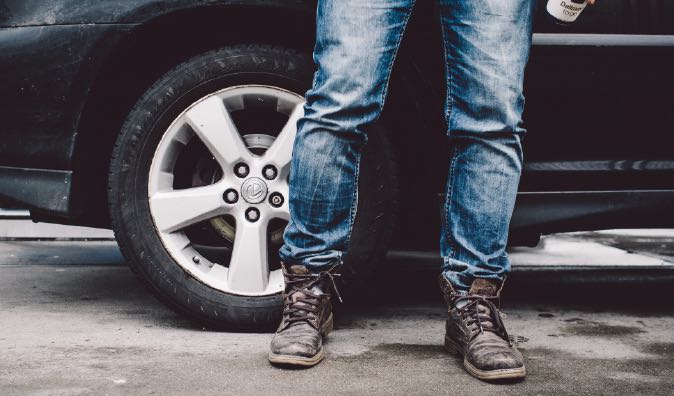 Top Mobile Mechanics in Ballard Washington
The mobile mechanics at Wrench know how inconvenient it is to have your car break down. Our dedicated specialists in Ballard and surrounding King County, Washington excel at auto repair on the go. Our mobile mechanics can meet you at your home or your office and do the work your car needs done, while you concentrate on the things you need to do.
Don't worry if your car won't start while you are at the Greenwood Car Show, Wrench will send out a highly trained mobile mechanic to have your car repaired while you tour this popular car show. Wrench will make sure you get a competitive repair quote when you book a mobile mechanic appointment.
Why Choose a Mobile Mechanic
We live in a time of constant motion and we know the residents of Ballard, Washington want to spend their precious free time in a way that matters. A full schedule of work or parenting in concert with waiting for your car to be repaired in the hot office of a mechanic's shop can derail your entire weekend. Let us help you make the most of your time off. We'll meet you wherever is convenient for you in Ballard and perform auto repairs while you explore the vibrant city or put in extra hours at the office.
Our mobile mechanics can tackle issues occurring with any type of vehicle. Our mechanics come prepared with the right tools to take care of your auto repair from the start. If you are unsure what problem you're having with your vehicle, Wrench's mobile mechanics can run a diagnostic test to determine the best approach for repairing your car. Wrench will provide you with an up front auto repair quote when you agree to book the repair appointment. Getting ready to hit the highway with the family for summer vacation? Let Wrench mobile mechanics come rotate your tires and check your fluids, so you can hit the open road worry-free.
What to Expect from a Service Appointment
Wrench prides itself on our gold standard of service and the efficiency and effectiveness of our response team in Ballard. Our bevy of expert mobile mechanics are ready to get you back on the road. Wrench offers you mobile service for anything from an oil change to replacing the brake system. We can resolve any auto repair quickly and with competitive pricing. You won't be stuck in a mechanic's waiting room staring at the calendar of cats from the eighties. Instead carry on with your day without auto repairs slowing you down.
If you're looking for the most convenient and cost effective way to get your automobile repaired, contact Wrench. Our mobile mechanics are ready to help the community of Ballard, Washington ride off into the sunset without interrupting your life.
Please do not hesitate to contact our response team with any questions, concerns or requests that you may have. Our mobile mechanics are submitted to an exhaustive background check before being employed by Wrench. Wrench provides cost effective, trust-worthy and Mobile Mechanic and Auto Repair for everyone in Ballard, Washington.
As seen on www.seattlesmobilemechanic.com.
---
---
---
Auto Repairs for Popular Vehicles