Get Auto Repairs in Barrington, Illinois From Our Mobile Mechanics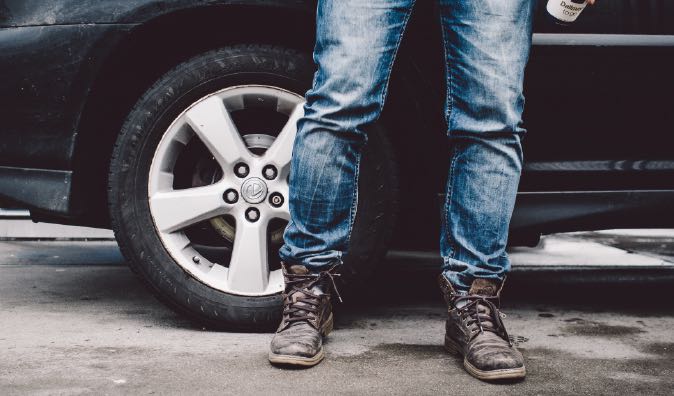 Top Mobile Mechanics in Barrington, IL
Have you ever run into an unexpected problem with your vehicle and wish a mechanic could solve the issue right then and there? Wrench mobile mechanics are your trustworthy auto solution to assess your problem and provide you with the best solution for your car in Barrington, Illinois. Our goal is to keep your vehicles running smoothly and safely on the road in Lake and Cook counties. We are often able to foresee problems before they become inconvenient and advise you as to the best way to provide preventative care for your automobile. Regular maintenance on your car is the best way to keep the engine clean and clear. With our experienced mechanics, you know that we have seen it all, and are ready to tackle any problem that comes our way.
Why Choose a Mobile Mechanic
No matter how carefully you drive, your domestic car will need occasional general repairs. These general repairs may include engine diagnostics and repairs, alignments, brakes, front end and rear end diagnostic services, and electronic services and repairs. To have your domestic vehicle repaired and maintained, contact Wrench today. At Wrench mobile mechanic, we have experts who can handle the most challenging domestic vehicles.
How to Schedule an Appointment with Wrench
Wrench features a full spectrum of maintenance and repair services. When you call Wrench to schedule an appointment, just tell us the services you need and we can provide you with an auto repair quote. Of course, many customers don't know what's wrong with their vehicle. In these cases, we'll send a mechanic out to perform diagnostics and get to the bottom of the vehicle's troubles. We give customers a detailed report of what's happening to their car and what it will take to fix it in Illinois. We won't perform any repairs until you authorize us to make the fixes your car needs. When you call Wrench, you can expect friendly service based on expertise and experience.
What to Expect From a Service Appointment
After you give us a call and book an appointment, we will match you with a qualified mechanic in your area. Then you will meet them at your chosen location so you can give them your car keys. At that point, you'll be free to leave and spend your time doing anything you please. While our mechanic is servicing your car or truck, you can rest assured that they will take very good care of it because we treat our customers' cars as if they were our own. When they finish the service, they will make sure the whole area is all cleaned up. Then you will get a message saying your vehicle is ready for your next excursion. One of the essential things that keeps us going is your shared service experience with us.
---
---
---
Auto Repairs for Popular Vehicles