Get Auto Repairs in Barstow, California From Our Mobile Mechanics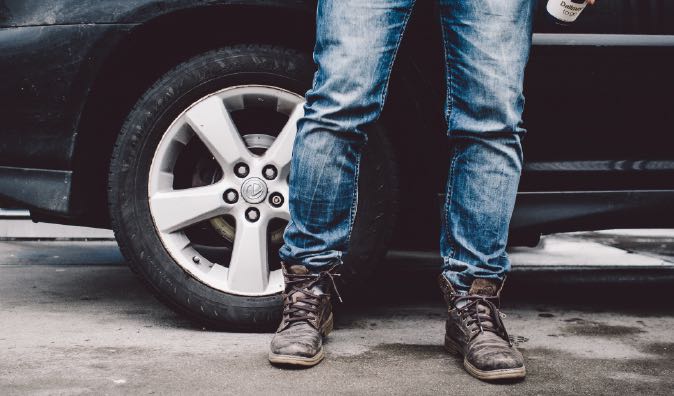 Top Mobile Mechanics in Barstow, CA
If you are living in Barstow, California or elsewhere in San Bernardino County, then you can get all your auto repair issues solved with ease when you hire one of Wrench's mobile mechanics. All you need to do in order to schedule an appointment is give us a call and answer a couple questions. After we have all the information we need, we will give you our extremely affordable auto repair quote. We provide a wide range of services and they can be performed at any convenient location. So give us a call so we can get you on the road so you'll be able to head over to the Outlets at Barstow rather than wasting a day at the car shop.
Why Choose a Mobile Mechanic
If you have a busy life and get stuck with an unexpected car issue, Wrench's mobile mechanics are here to help! Each mechanic we hire goes through a long hiring process with multiple background checks so we can be sure that our customers will be receiving the best customer services and highest quality repairs. Since our services are mobile, you can request us to fix your vehicle anywhere that you find convenient. For example, some of our customers have us come to their office so they can go to work while we get their car back to it's prime condition. Others have had us come to their home so they can relax or finish up some house chores. Not only will our services save you time, but we will save you money as well. Since you won't have to hire a tow truck to transport your car to a shop, we will help you avoid those fees. Pick up your phone and book an appointment with us as soon as possible and you'll never have to deal with a car shop ever again.
How to Schedule an Appointment with Wrench
If you'd like an appointment, you have the option of giving us a quick phone call or filling out the form we feature on our website. Either way, we will ask you to answer a couple questions such as the year, make, and model of your vehicle as well as what issues you are experiencing. If you don't know why your vehicle isn't working properly, we will be able to arrange a diagnostic appointment. For that appointment, our mechanic will come take a look and find the issue. Then they will figure out the best way to fix it! Once we have that information we will calculate your auto repair quote. At that point of the process you should have a convenient date and location in mind and we will set up your service appointment. Then we will match you up with one of our best mobile mechanics in the San Bernardino County area.
What to Expect From a Service Appointment
All we need you to do for your appointment is be free in the beginning so you can give your keys to our mobile mechanic. After you do that, you will be able to leave if that's what you want to do. We don't require you to be present throughout the duration of the service. You are more than welcome to stay with our mechanic and get all of your burning questions answered, but if you have something else to do, thats fine with us! Our mechanic will treat your car with the same respect as they would treat their own. When the service has been completed, we will send you a text to let you know and you'll be able to take your precious vehicle out for a spin once again.
---
---
---
Auto Repairs for Popular Vehicles