Get Auto Repairs in Bartlett, Tennessee From Our Mobile Mechanics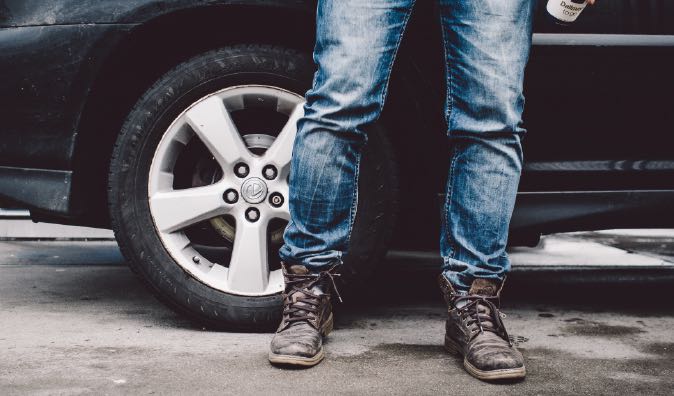 Top Mobile Mechanics in Bartlett, TN
When something goes wrong with your ride, life's too short to work with anyone other than the mobile mechanics at Wrench in Bartlett, Tennessee and surrounding Shelby County. Gone are the days when you had to take your car from one mechanic to the next for auto repair, wait to get a ridiculous auto repair quote, and pay a fortune to get your vehicle up and running again. From big problems to small, when you book a mobile mechanic with Wrench, we'll fix it all. The mobile mechanics from Wrench come to your car, whether you're at work or at home, and we'll give you an upfront auto repair quote.
Why Choose a Mobile Mechanic
No matter what the issue is with your vehicle, Wrench mechanics can provide you with prompt car repairs and a reliable service. We have a fully-equipped vehicle that will come to your preferred location to take care of all your car repair needs. Whether you need us for roadside assistance or for a breakdown recovery, rest assured that you will receive a prompt service that caters to all your requirements at your preferred place and time.
How to Schedule an Appointment with Wrench
When it comes time for your service appointment our mobile mechanics will show up at the scheduled appointment time so you don't need to wait around for anything. Then, we'll get started on the job that we've agreed to and get everything taken care of for you. We only hire certified and skilled mobile mechanics, so you can rest assured that your vehicle will be up and running again in no time. At Wrench, we provide a wide variety of repairs and even maintenance services so no matter what's going on with your car, we can get the problem solved right away in Tennessee. That includes everything from heating, cooling, exhaust, engine work, brake repairs, and standard repair and maintenance services.
What to Expect From a Service Appointment
The service appointment will be super easy for you. All you need to do is give your keys to our mechanic and they will begin diligently working on your vehicle. At this point, our mechanic will handle everything so you can leave if you want. Our mobile mechanic will take very good care of your car while you are gone so you can leave and enjoy the rest of your day without a care in the world. The mobile mechanics we have at Wrench are very passionate about auto repairs and will treat your vehicle how we would treat our own. When the service is over, we will let you know in a text message. Our mechanic will also return your keys so you can take it out for a spin. The area will be completely clean so don't worry about having to clean up the mess, we leave the area just the way we found it. So give us a call as soon as possible and you'll be back on the road before you know it!
Wrench Comes to Your Neighborhood
---
---
---
Auto Repairs for Popular Vehicles