Get Auto Repairs in Basehor, Kansas From Our Mobile Mechanics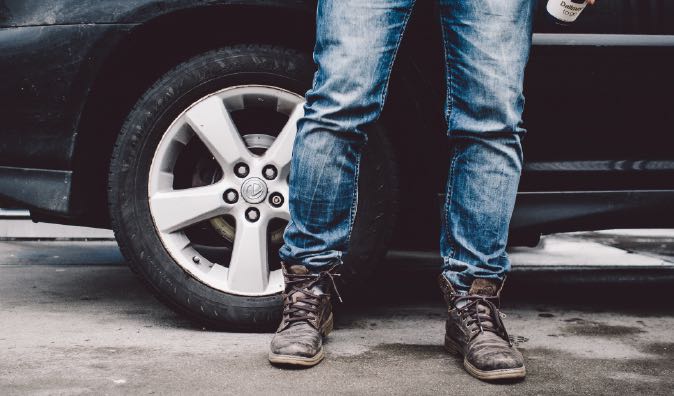 Top Mobile Mechanics in Basehor, KS
Our mobile mechanics here at Wrench are providing convenient auto repair and maintenance services to all car owners in the Kansas City metropolitan area such as Basehor, Kansas or anywhere else in Leavenworth County. We have a team of experienced, certified technicians that are working to improve the greater auto repair experience by providing a more convenient, accessible option: Wrench! Instead of taking your vehicle to the repair shop, we will bring the repair shop to you. That way you will get to spend your time more productively whether that means you will be cleaning your house, cooking up a healthy dinner, working a few extra hours, or even just spending quality time with your loved ones. Wrench is committed to excellence and ease, so book an appointment with our mobile mechanics servicing the Basehor, Kansas area and you will be able to drop the shop for good!
Why Choose a Mobile Mechanic in Basehor, KS
Mobile mechanics will benefit any car owner because they will bring the shop to any location of your choice. They will allow you to spend your time more wisely and you will be able to do whatever matters most to you. However, Wrench's mobile mechanics aren't like most mobile mechanics across the country. Here at Wrench, we do our best to make sure that our Kansas City metro area team is well-equipped with all the knowledge and tools they need to get the job done right. One thing we can't provide to our mobile mechanics is the passion and drive for the auto repair industry. That's why we focus so much of our time and energy on perfecting our hiring process. Each potential addition to our Kansas City team goes through a series of one-on-one interviews, performance evaluations, and background checks. Not only do we look for mechanics that have the necessary skills and experience, but we look for mechanics who are passionate about repairing cars and are driven to improve the auto repair industry with our team. This genuine desire to help our customers out is what sets Wrench apart from other auto repair and maintenance companies in Basehor, Kansas.
How to Schedule an Appointment with Wrench
Booking an appointment in Basehor, Kansas is very simple! You will need to go to the homepage on our website, or you can book an appointment through our mobile app. All you have to do is fill out a short survey that takes just a few minutes. We will need information like the year, make, and model of your car as well as the license plate number. If you have an account with Wrench, you can log into it and that information will be saved so you don't have to write it out each time. If you don't have an account with us, we highly recommend creating one so the booking process will be easier in the future. Then you will be able to choose the services you need. If you just need an oil change, you can request a single service. If your car isn't functioning and you need a mechanic to inspect your vehicle, book a diagnostic appointment. We offer many services, as you can see on our website. Just let us know what we can do for you and then we will let you know how much the services will cost and approximately how long it will take for our mobile mechanic in Basehor, Kansas to complete them. Then you will pick a date, time, and address in Basehor, Kansas for your Wrench auto repair appointment. We will send you a confirmation message with all the details of your appointment and you will be able to sit back and relax with the peace of mind that Wrench's mobile mechanics will get you back on the road in no time.
What to Expect From a Service Appointment
Wrench's auto repair appointments are never stressful. In fact, they are very simple. You will be asked to meet up with our mobile mechanic at the start and end of the service, but for the rest of the time, you'll be free to spend your time elsewhere in the nearby Basehor, Kansas area. When our mobile mechanic arrives at your chosen location in Basehor, Kansas, you will give them the keys and the mechanic will give you a brief rundown of the services. Then you will be able to leave and our mobile mechanic will begin the job. Our mobile mechanics have many years of experience under their belt, so rest assured that they will be able to handle anything. When the service is done and your car is ready to go, we will let you know and you will return to your car. The area will be super clean and you will get your car keys back so you can continue on with the rest of your day. Book an appointment with Wrench's mobile mechanics who are servicing all cars in Basehor, Kansas today!
---
---
---
Auto Repairs for Popular Vehicles