Get Auto Repairs in Baton Rouge, Louisiana From Our Mobile Mechanics
Coming Soon To Baton Rouge, Louisiana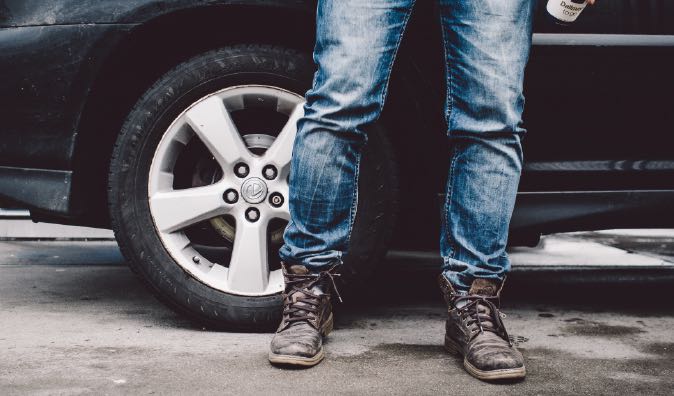 Top Mobile Mechanics in Baton Rouge, LA
If your car needs a mobile diagnostic check done at your home or office in Baton Rouge, Louisiana or surrounding of East Baton Rouge Parish, let Wrench come to you! Our skilled technicians are well equipped with the latest diagnostic testing tools will make sure everything is working fine. If you see that check engine light blinking, having a diagnostic check done as quickly as possible could save you both time and money. Wrench repair will come to your home or office and do a comprehensive car diagnostic check, looking for damaged parts, power issues, and even corroded wiring that might be taxing your car's performance. Wrench is a car diagnostic mobile mechanic with a reputation built on reliability and making it easy for our clients to get back on the road as safe as possible. Before you head out on a road trip to Blue Bayou Water Park or the Louisiana Arts and Science Museum, be sure to get a tune-up from Wrench.
Why Choose a Mobile Mechanic
Auto repairs can be stressful and long process, but not when you receive your repairs from Wrench's mobile mechanics. We deliver our services to you so you can save precious money and time. While we are fixing your vehicle you will have the freedom to use your time however you want. For example, you could use your time to get some more work done, spend time with family and friends, or even just relax in the comfort of your own home. Since our services are mobile, you won't have to waste your money on any unnecessary towing expenses or go out of your way to satisfy your maintenance needs. Wrench carefully selects each mechanic through our intensive hiring process that includes many random background checks. Each mechanic is very reliable and will be able to get you back on the road as soon as possible with their expertise.
How to Schedule an Appointment with Wrench
When you call us, we will need to know what's wrong with your vehicle. We will use this information to determine the parts and services you will need so we can calculate your quote. If you don't know what's wrong, we offer diagnostic services. For that we would send a mechanic to take a look at your car. After you have received our auto repair quote, you will choose when and where you want the service to occur. We will take your request and match you up with one of our local mobile mechanics. For the appointment, all you need to do is give the keys of your car to our mechanic. At that point you will be able to stay with them and as questions or you can leave and spend your time more wisely. If you choose to leave, your car will be in great hands. We treat our customers cars how we would treat our own. When your car's ready to hit the road again, we will send you a text. Then our mechanic will clean up the area and return the keys of your car. Let us show you how convenient auto repairs can really be and book an appointment with us today!
What to Expect From a Service Appointment
When our mechanic arrives, you will have to give them your car keys so they can start working. After that, you'll be able to choose how you want to spend your time. You are more than welcome to stay and watch, but if you'd prefer to leave and spend your time elsewhere, we understand. That's why we offer our mobile mechanic and auto repair services at your convenience. Our services will fit into your routine so we can get your car up and running all while you get some work done. When our mechanic is finished with the service, we will notify you in a text message. At that point, our mechanic will return your keys and you'll be ready to go out on your next excursion to Highland Road Community Park.
---
---
---
Auto Repairs for Popular Vehicles