Get Auto Repairs in Bayonne, New Jersey From Our Mobile Mechanics
Coming Soon To Bayonne, New Jersey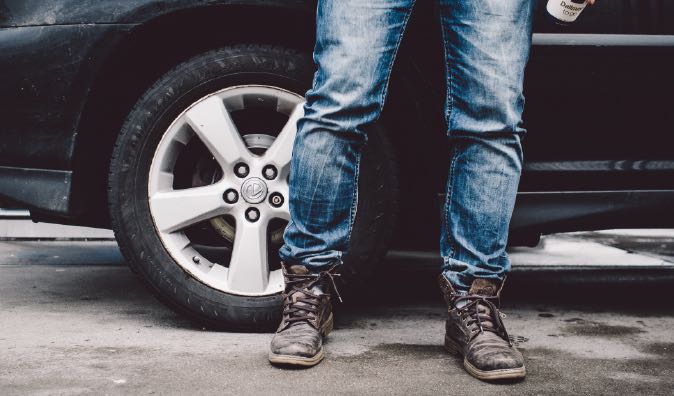 Top Mobile Mechanics in Bayonne, NJ
Wrench mobile mechanic offers a high standard of service, professionalism, technical expertise, convenient amenities and A-grade technicians and more. For this reason, you can be confident that auto repairs at Wrench is one of the finest auto solutions in Bayonne, New Jersey and surrounding Hudson County! A key component to the success of Wrench mobile mechanic is achieved through using quality products that are right for your vehicle as well as our desire to do what's best for our customers.
Why Choose a Mobile Mechanic
From changing a spark plug or replacing a clutch to a complete engine rebuild, we offer a wide range of car servicing and repairs for all makes and models as well as Warrant of Fitness checks and inspections. We have diagnostic tools and scanners that can be used on a wide range of vehicles. For us it's not just about fixing cars - we have a strong commitment to safety, quality, customer satisfaction and integrity. We will go that extra mile to guarantee your vehicle is safe and you are happy.
How to Schedule an Appointment with Wrench
When you give us a call to book an appointment for your car or truck, we will need to know a little information before we can provide an accurate quote. You should be prepared to tell us what is wrong with your car. However, if you don't know, don't worry because we can set up a diagnostic visit. For that, we will send a mechanic to take a look and they will identify the issue. Once we have that information, we will calculate your auto repair quote. Then you will be able to choose a date and location for your service. We will match you up with a highly qualified mobile mechanic near your area in New Jersey. Our mechanic will show up for the service on-time and completely prepared to handle any situation. When you meet up with our mechanic, you will need to give them the car keys. Then you'll be free to use your time however you please. Our mechanic will start working diligently on your car and will treat it with the same respect as they would with their own. When they are finished with their service, they will let you know via text. Then they'll return your keys when the area is all cleaned up. Then your car will be ready to take on the road once again! Please don't forget to share your service experience with us.
What to Expect From a Service Appointment
With ownership and management sourced from a strong customer and service delivery background, at Wrench it's not just about fixing cars. For us, it's about serving you - right from that phone call and scheduling the work, to providing updates and an explanation of the car servicing and repair work. We use vehicle diagnostic scanners and tools to ensure we have all the best information to work. We will also provide a breakdown of all costs so that you know you are being charged a fair price. So book an appointment with us today and you'll be back on the road before you know it.
---
---
---
Auto Repairs for Popular Vehicles