Get Auto Repairs in Baytown, Texas From Our Mobile Mechanics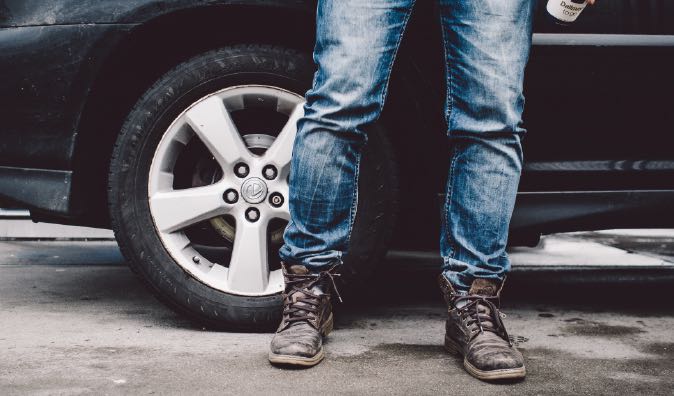 Top Mobile Mechanics in Baytown, TX
Residents or visitors in Baytown, Texas and the surrounding Harris and Chamber counties are being provided with high quality auto repair services by Wrench's skilled mobile mechanics. If you would like to book one of our mobile mechanics or receive an auto repair quote, give us a call. We promise our affordable auto repair quote will be completely transparent with no hidden fees. You will know exactly what you will be paying. Our goal is to get you back on the road and keep you there so you won't have to replace fun days at the San Jacinto Mall or Houston Raceway with waiting in a car shop.
Why Choose a Mobile Mechanic
In the auto repair industry, there have been huge strides in adding convenience. Mobile mechanics will bring the auto shop to you so you can stay right where you are. We will come anywhere you want from your school to your home to your office. This will no only be the more time efficient car repair you've ever had, but it will save you money and prevent stress. You won't need to pay any towing fees in order to get your broken-down vehicle to the shop. Also, there's no need to rearrange all of your plans for the day so you can get your car fixed because we will easily fit into your day. The mechanics we have at Wrench are experienced and are extremely reliable. The hiring process is very intensive and includes background checks because we only want the best mechanics so we will ensure that our customers will get the highest quality service possible.
How to Schedule an Appointment with Wrench
Our mobile mechanics are very accommodating and will come wherever you think is the most convenient. You can set up an appointment by giving us a quick call or by filling out the short form on our website. You will have to tell us the year, make, and model of your vehicle. It would be great if you were able to tell us what problem you are experiencing, however, if you don't know, we can set up a diagnostic appointment. We need this information before we can calculate your auto repair quote so we take into account the parts and services you will be needing. Then you will get to pick a time and location for your service and we will match you up with an available local mechanic. They will come to the location prepared and on-time so you won't need to worry.
What to Expect From a Service Appointment
The appointment will be effortless for you, all we need is your car keys. Then our mechanic will begin working and you'll be free to leave, knowing your vehicle is in great hands. Our mechanics have the experience and tools to deal with any issue and they will do everything they can to get your repair completed as efficiently as possible. When they finish, you will be notified and then they'll pack up the area, making sure it is spotless. So give us a call today and you'll be back on the road with confidence in no time.
---
---
---
Auto Repairs for Popular Vehicles