Get Auto Repairs in Beachwood, Ohio From Our Mobile Mechanics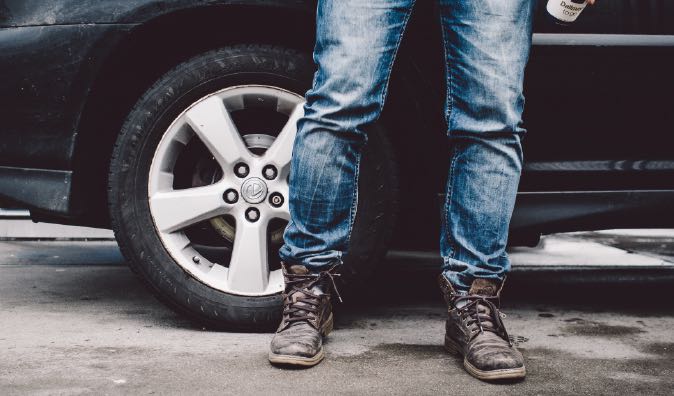 Top Mobile Mechanics in Beachwood, OH
The best mobile mechanics in Beachwood, Ohio, or elsewhere in the greater Cuyahoga County are employed by Wrench! To receive a more comprehensive and convenient solution to your auto repair problems, just book an appointment with us! We have a team of skilled technicians that specialize in a variety of auto repair services, so whether you need a routine oil change or a more complex brake repair service, we have got you covered! The best part about our mobile mechanic services is that we will bring the shop to any location of your choice in Beachwood, Ohio, so you can spend your time more wisely. Forget the days of waiting in a stuffy auto repair shop and eating stale popcorn for hours. With us, you can spend your time working in your office or even relaxing in your own home! Book your first appointment with Wrench's mobile mechanics in Beachwood, Ohio today and we guarantee that you will become one of our forever customers!
Why Choose a Mobile Mechanic in Beachwood, OH
Our mobile mechanics are highly trained in the art of auto repair so you can rest assured that your car will be in good hands. In order to be sure that each individual mobile mechanic at Wrench has the skills and experience to get the job done right, we have a very long hiring process in place. This hiring process includes multiple background checks, personal interviews, and performance reviews with existing technicians. This allows us to be more confident with our customers and ensures that we are providing the customer service and repair quality that we promise to all of our Beachwood customers. Not only do we look for mobile mechanics that have exceptional technical skills, but we also look for people who are truly dedicated to improving the individual auto repair experience as well as the overall auto repair industry. Our mobile mechanics in Beachwood, Ohio are committed to excellence, and with that comes a customer-focused attitude. No matter what you need, we will work with you to ensure that your Beachwood auto repair service is top-notch.
How to Schedule an Appointment with Wrench
Booking an appointment with our mobile mechanics in Beachwood, Ohio is very easy. All you need to do is log onto our website or app and request an appointment. If you don't already have an account with us, that's okay! We recommend creating an account so we can log your service history and provide better service recommendations according to your specific needs. Creating an account with us will also make the booking process a lot easier for you as we will already have your information saved in our system. To create your account, we will need basic information about your vehicle such as the year, make, and model. Once we have all the information about your vehicle, you will be able to request an appointment by indicating what services you will be needing. If you aren't sure what services to select, just book a diagnostic appointment and make a note of any abnormalities with your car. If you notice any weird smells, sounds, or behaviors, we would love to get that information as it will help us prepare for your appointment.
What to Expect From a Service Appointment
Every service appointment with Wrench's mobile mechanics in Beachwood, Ohio will be straightforward and convenient for you. Our mobile mechanic will arrive at your location on time and prepared to get the job done in the most efficient way possible. When our mechanic arrives, you will hand over your car keys and then you will be free to do whatever you want in the nearby Beachwood area. All we ask is that you don't go too far from the service site so our mobile mechanic can return your keys as soon as the service is finished. Throughout your service appointment, we will keep you updated and informed so you won't have to worry about the status of your vehicle. Once we have finished your services and your car is back in its prime condition, we will alert you and return your keys. Then you will be able to hop back in your car and cruise down the streets of Beachwood once again. So don't let the stress of traditional auto repair services hold you back from having a professional fix your vehicle! Wrench is here in Beachwood, Ohio and we are transforming the auto repair industry, one service at a time. Just visit our website or app and book an appointment with Wrench today!
---
---
---
Auto Repairs for Popular Vehicles