Get Auto Repairs in Beaumont, California From Our Mobile Mechanics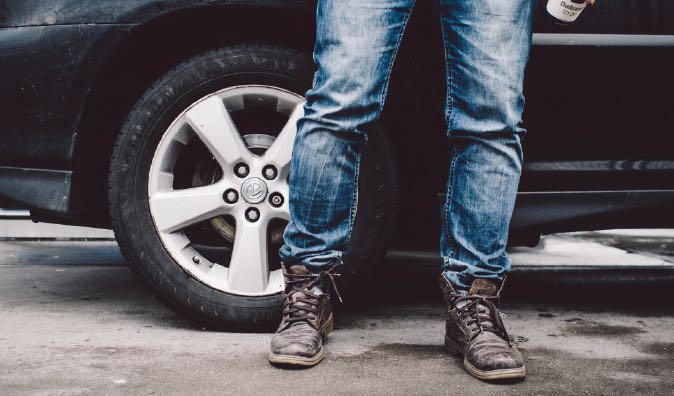 Top Mobile Mechanics in Beaumont, CA
Wrench customers living in Beaumont, California or the encompassing Riverside County can receive our incredibly convenient services from our mobile mechanics. With our services, you can get your auto repairs delivered to any location from your home to your office. Whether you are in need of an emergency or maintenance service, we can help you out. All you need to do in order to book an appointment with one of our mobile mechanics is call us or complete the form you can find on our website. Then we will take the information you gave us and calculate your auto repair quote that will be affordable and transparent. When you hire a mobile mechanics from Wrench, you will be receiving nothing but the best quality service with the most convenience, so give us a try today. You'll be able to drive on over and enjoy a day at the Morongo Golf Club at Tukwet Canyon in no time.
Why Choose a Mobile Mechanic
Our mobile mechanics bring many benefits to our customers such as saving you time, money, and even stress. When you hire a mobile mechanic to repair your vehicle, they will bring the shop to you. This means you can eliminate the stress that comes along with rescheduling your plans and finding an affordable tow truck to get your broken-down vehicle to the shop. This will also save you money because you won't have to pay for any of those avoidable fees. You will be able to choose how you want to spend your time. If you'd like to get some work done, have us come to your office. If you'd prefer to use the time to relax and watch that new TV show that everyone's been talking about, have us come to your home. No matter where you want us to go, you can rest assured that you'll be getting the friendliest customer service along with the most professional auto repairs you've ever had. Here at Wrench, we make sure that each mechanic we hire will be able to handle a wide variety of issues as efficiently as possible.
How to Schedule an Appointment with Wrench
Whenever you want to book an appointment, you will have the choice of contacting us via phone call or by filling out the form on our website. We will ask you a couple questions so we can create an accurate auto repair quote for you based on which parts and services you'll be needing. You should be able to tell use the year, make, and model of your car. Then, if you happen to know just what is the problem with your vehicle, then we'll be able to give you a quote right away. If not, don't worry because we can arrange a diagnostic consultation. For that, our mechanic will come and identify what is wrong and figure out what you need to get back on the road. Once you get our quote, you will get to determine when and where you'd like your service to occur.
What to Expect From a Service Appointment
The mechanic that we match you up with will arrive on-time and prepared to get you back on the road as efficiently as possible. The only thing we need you to do is be able to give your keys to our mechanic. Once you do that, you'll be able to do whatever you want with your time. Some customers will use the time to get work done while others use it to relax or spend quality time with family and friends. No matter what you want to do, you can do it knowing that our mechanic will treat your car with a lot of respect and care for it as if it were their own. When we are all done with your service and your car is ready to hit the road once again, we will let you know via text message. Once you receive our message, our mechanic will bring your keys back to you. Finally you'll be back in your car to your next destination. So book an appointment right away so we can get your car running smoothly again.
---
---
---
Auto Repairs for Popular Vehicles