Get Auto Repairs in Beaverton, Oregon From Our Mobile Mechanics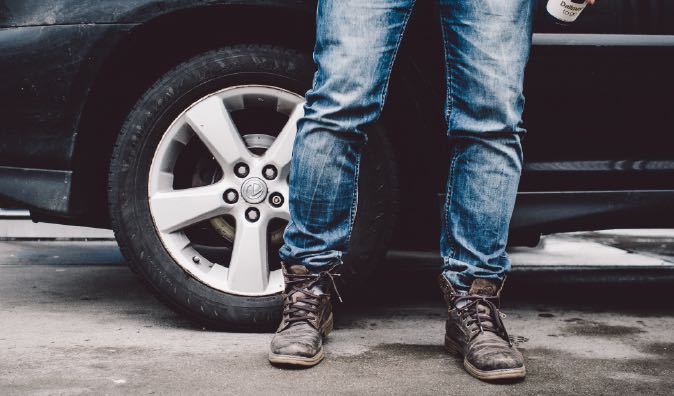 Top Mobile Mechanics in Beaverton Oregon
Wrench has reliable mobile mechanics who can help you with your car in Beaverton, OR and Washington County. Book a mobile mechanic today for auto repairs taken care of in the privacy of your home or office. When you call Wrench, you receive an auto repair quote for the requested services. Then our mobile mechanics come to you to do the job. There is no reason to wait at the dealership or in a cramped and crowded service station area while a traditional mechanic works on other cars. Instead, you can get a mobile mechanic who comes prepared to concentrate on your auto repairs or maintenance. No matter what kind of car or truck you drive in the Beaverton area, you can trust Wrench to send a mechanic who is knowledgeable and who can service your car quickly and efficiently. We want you to be able to get back on the road to enjoy the Endless Summer Cruise-Ins in nearby Gresham and all the annual car shows in the area.
Why Choose a Mobile Mechanic?
Customers in Beaverton know that they can trust Wrench for auto repairs and that our mobile mechanics offer the skills needed to do the job right. Because we come to you, you don't have to ask friends or family to give you a ride home and back to the shop to pick up your car. Wrench mechanics bring the necessary tools to ensure they can complete the services that you request at your home or business. We screen all our mobile mechanics before we trust them with your vehicle.
What to Expect from a Service Appointment
As a Wrench customer, you receive individualized service based on the needs of your vehicle. Our mobile mechanics offer a full range of maintenance and auto repairs. Here's how it works. You call us and tell us what you need, and we provide an auto repair quote. It's that simple. If you don't know what's wrong, there is no need to stress out. We'll set up a diagnostic appointment for a mobile mechanic to figure out what is going on with your vehicle. Whatever your car requires, we take care of it when we arrive at your home or office so that you can relax and feel confident.
Wrench Maintenance and Auto Repair Services
If you live in Beaverton or the surrounding Washington County area, Wrench is here to help you maintain and repair your car or truck as if it belonged to us or someone we love. Our services cover most auto repairs on your vehicle. For example, we perform brake service, engine repair, heating and cooling, transmission work and more. Whatever it is you need, our mobile mechanics will do the work at a fair price.
Contact Wrench before you brave US-26 or busy local roads in Beaverton. Our mobile mechanics will put your vehicle in great shape. Schedule an appointment that fits your life and schedule. Call us or log into wrench.com to find out more.
Wrench Comes to Your Neighborhood
---
---
---
Auto Repairs for Popular Vehicles