Get Auto Repairs in Bell, California From Our Mobile Mechanics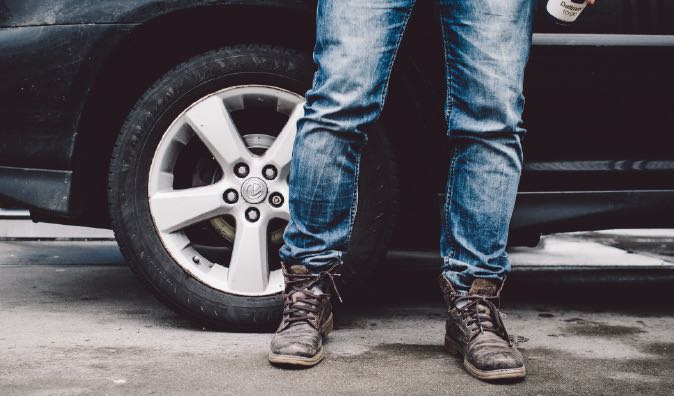 Top Mobile Mechanics in Bell, Los Angeles, and Orange County Areas
At Wrench, our professional mobile mechanics make auto repair in Bell, California and the greater Los Angeles and Orange County areas simple: we come to you. Our experienced mobile mechanics can perform dozens of maintenance and car repair jobs from the convenience of your driveway or place of business. Forget about waiting around at a repair shop and book a mobile mechanic through Wrench instead. When you visit us online or call to schedule an appointment, we'll provide you with an auto repair quote upfront. Wrench mobile mechanics can service nearly any make and model of vehicle throughout the Bell, Los Angeles, and Orange County areas. Once we've finished the needed maintenance or repairs, you can immediately get back to exploring southern California from behind the wheel. Whether you're checking out the Mid City Car Meet in Los Angeles or cruising through Gary's Classic Car Fridays in Buena Park for a night of car culture, you can rest assured that your car is in peak condition after a visit from our mobile mechanics.
Why Choose a Mobile Mechanic?
At Wrench, our skilled and trusted mobile mechanics make auto repair in Los Angeles County and Orange County easy. You can avoid the hassle of taking your car to a repair shop or dealership service department, because our mobile mechanics bring expert knowledge and tools directly to your home or place of business. We can diagnose and resolve most services a repair shop can complete with one key difference: the repairs are conveniently done in your driveway or parking lot. This means that you can continue your usual, daily routine while we handle your car maintenance. If your car won't start, you can also avoid towing your vehicle by choosing Wrench.
What to Expect from a Service Appointment
Wrench offers a full continuum of auto repair services. When your car is due for a service appointment, simply go online or call us. We will ask you about your vehicle and the type of services you need. We will also provide you with an auto repair quote. If you're not sure what's wrong with your car, we can schedule a diagnostic appointment to determine your vehicle needs. If you choose to go ahead with the maintenance or repair, you can pick a time slot for a mechanic to visit. Our professional mobile mechanics will work effectively and efficiently when they arrive. You can also watch them work or go about your day and meet them when they're done. After your service is complete, we will process the billing and send you a service report.
Wrench Maintenance and Auto Repair Services
If you live in Bell, California or elsewhere in greater Los Angeles or Orange County areas, you can count on Wrench mobile mechanics to perform quality maintenance and car repair services on your vehicle. Everything from a simple oil change to electrical and exhaust problems can be resolved by Wrench. Our wide array of services include break and traction control services, diagnostics, engine, cooling and exhaust services, external vehicle parts replacements, heating and air conditioning services, lighting and horns, powertrain services, starting and charging services, steering and suspension services, transmission and drivetrain services, windows and glass replacements, wiper and washer system replacements, and much more! So before taking a scenic cruise through Southern California, be sure to contact Wrench for a tune-up or routine maintenance check.
---
---
---
Auto Repairs for Popular Vehicles