Get Auto Repairs in Bellaire, Texas From Our Mobile Mechanics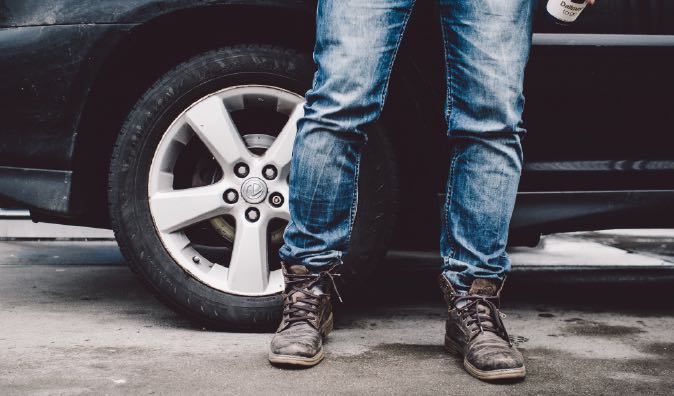 Top Mobile Mechanics in Bellaire, TX
Wrench mobile mechanic company in Bellaire, Texas maintains the industry's highest standards in every category. We welcome you to come experience auto repairs and maintenance on a new level in all of Harris County. Our expert technicians are here to eliminate all concerns about your vehicle's performance, extend your vehicle's road-life. Our customers enjoy our industry-leading warranty of 12,000 mile/12-month. They can be confident that whatever was wrong with their vehicle was fixed completely by our expert technicians. But we're not just a facility on wheels for fixing breakdowns, we serve minor to major auto services at your convenience. This includes any preventative services you desire, so book appointments like oil changes at your own convenience!
Why Choose a Mobile Mechanic
With certified technicians, you can expect only the best from Wrench. Our skilled mechanics have the diagnostic tools and experience to solve your particular car problem for good. We specialize in an array of automotive services including, but not limited to, check engine light diagnostics, timing belt replacement, routine brake service, and more. In fact, every auto repair and maintenance service is backed by Warranty. We pride ourselves on going above and beyond to provide you the best service possible, including only using high quality parts. When you call to Wrench, it's not just about today's repair or maintenance service, but it's about the overall life of your vehicle. We will explore your vehicle's complete history and create maintenance schedules to keep your vehicle running for as long as possible.
How to Schedule an Appointment with Wrench
To book an appointment, you can contact us via the form featured on our website or phone call. Tell our expert mechanic what the problem is with your vehicle, but if you don't know, we can easily set up a diagnostic appointment. For that, we'll send a mechanic to come out and take a look. When they identify the problem, we will calculate your auto repair quote based on the parts and services you need. Before you are asked to choose the date and location, we will give you a time estimate and you'll know how much it will cost. Then, in order to guarantee convenience, you will get to pick when and where you would like your service appointment. At that point, we'll match you up with a mobile mechanic in Texas. They will show up on-time and prepared to handle it all. After you give your keys to our mechanic, you will be free to stay or go elsewhere. Our mechanic will take very good care of your vehicle and treat it with the same respect as they would with their own. When the service is finished, our mechanic will clean up the area and return your keys. Hire a mobile mechanic from Wrench and you'll be back on the road in your car in no time.
What to Expect From a Service Appointment
When you contract for auto repairs from Wrench, all you have to do is tell us the type of services you need or explain what's happening with your vehicle. In many cases, especially for routine maintenance, we can provide you with an auto repair quote right away. If you aren't certain what's wrong with your car - no problem! We'll send out a diagnostics pro to determine what repairs your vehicle needs. Wrench mobile mechanics will always provide you with an upfront auto repair quote before we repair your car. You can also expect our friendly mechanics to leave you with a service guarantee because Wrench stands behind its quality workmanship.
---
---
---
Auto Repairs for Popular Vehicles