Get Auto Repairs in Bellevue, Washington From Our Mobile Mechanics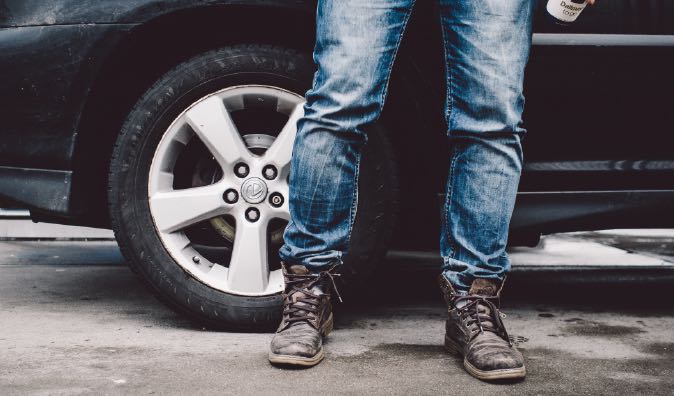 Top Mobile Mechanics in Bellevue, Washington
If you reside in Bellevue, Washington, or the surrounding neighborhoods in King County, our experienced mobile mechanics can ensure that auto repair and maintenance responsibilities will not disrupt your day. Our technicians are ready to work on virtually any make or model of vehicle, and Wrench will supply an auto repair quote prior to service for your approval. Book a mobile mechanic from Wrench, and we will send an experienced professional to your home or office to get you back on the road quickly. Make good use of your saved time by checking out some area attractions for car buffs. Cross over to Mercer Island for the annual Classic Car Show, or head south to Pacific Raceways for extreme motocross and drag strip action.
Why Choose a Mobile Mechanic?
Wrench understands that weekends and personal days are precious and should not be spent on car maintenance and repair. When you schedule a mobile mechanic, he or she comes to you, whether you're working from home or at an office downtown. You'll continue to make the most of your day; when you return to your car, it will be repaired and ready to go. This is the kind of service you require to keep up with today's hectic lifestyle. Regularly scheduled car maintenance will improve fuel use and extend the life of your vehicle. Use Wrench professionals to keep your car running smoothly and to fix any unscheduled problems that may occur.
What to Expect From a Service Appointment
When you log on to our website or call to speak to a Wrench representative, we will ask if you have a particular service in mind. We will furnish a quote that includes the total dollar amount and an estimate of the time required to complete the job. If you are having performance problems or other issues and do not know the immediate cause, we will gladly schedule a diagnostic session.
Once our service technician has ascertained the problem, Wrench will supply you with an estimate. The repair can then begin upon your approval. Our mechanic will arrive at the agreed upon location; you simply need to hand him or her the keys and continue with your day. Once work is complete, the payment method you have authorized at the time of booking will be charged, and you will be emailed a copy of the receipt. Our mobile service is convenient and completely reliable.
Comprehensive Auto Repair Services in the Bellevue, Washington area
Our dedicated team of professionals will make sure your car is running at its peak performance with regularly scheduled maintenance tune-ups and part replacements as needed. We are capable of performing services ranging from an oil change and new wiper blades to replacing brake pads and diagnosing transmission problems. Wrench is determined to keep you on the road and enjoying the freedom that comes from owning your own vehicle. Experience the finest mobile mechanics in King County and the metropolitan area of Bellevue, Washington, with Wrench auto services.
As seen on www.seattlesmobilemechanic.com.
---
---
---
Auto Repairs for Popular Vehicles