Get Auto Repairs in Bend, Oregon From Our Mobile Mechanics
Coming Soon To Bend, Oregon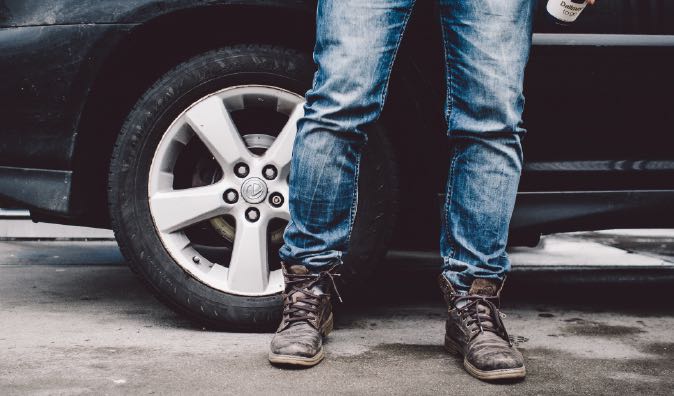 Top Mobile Mechanics in Bend, OR
Let's face it — Going to the garage for car repairs in Bend, Oregon and surrounding Deschutes County is a hassle without a mobile mechanic. You either have to take time off from work or drop the car off early and bum a ride from someone else. Then there's the time waiting for the vehicle to be repaired, reading old, outdated magazines. Who even has time for all that? If only you could get an auto repair quote and book a mobile mechanic to come to you for auto repairs. With Wrench mobile mechanics you absolutely can!
Why Choose a Mobile Mechanic
We ensure that the services we offer to the residents of Oregon are suitable for everyone's specific needs. We offer all types of repairs on all car models. We save you from the stress of having to travel all the way to the shop by coming to your place and repairing your car in the comfort of your home. We bring our tools and experience to you. So you can drive along to Deschutes National Forest or Pilot Butte in no time with your loved ones, give us a call, or log on to our website today to schedule a visit with the mobile mechanics at Wrench.
How to Schedule an Appointment with Wrench
Booking an appointment with us is super easy. Just contact us via phone call, or by filling out the information on our website or an app. We're there for you when you need us the most for all of your car or truck repairs. Our services includes wide range of repair from brake, transmission, and engine work as well as heating, cooling, and electronic services. Our services are top notch and always performed with care in Oregon. We'll treat your car the same way we treat our own cars. When you book an appointment with Wrench, you're getting an experienced mechanic who's ready and willing to help you get back on the road with as little disruption to your everyday life as possible.
What to Expect From a Service Appointment
Our reliable mechanics will take care of everything for you so all you need to do for us is unlock your vehicle. You can spend your time what matters to you the most whether that be spending time with family or getting work done. You can rest easy knowing your vehicle will be in good hands because we treat our customers cars as if they were own. Our mechanic will make your car their priority so you can be worry-free. Once they have completed their service, they will let you know and clean up the area. Then your car will be back in its optimal condition so you can take it out for a relaxing drive.
---
---
---
Auto Repairs for Popular Vehicles