Get Auto Repairs in Berkely, California From Our Mobile Mechanics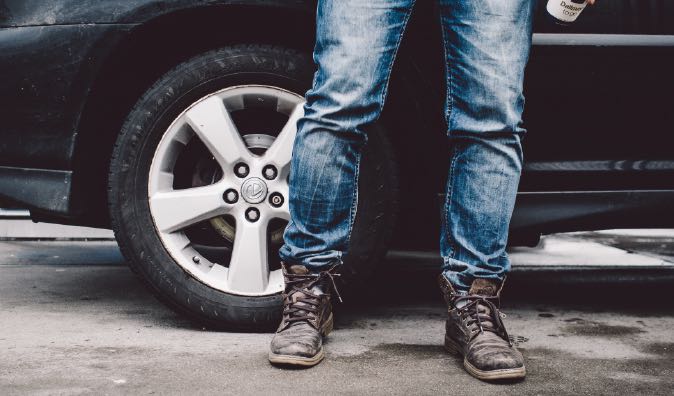 Top Mobile Mechanics in Berkeley, CA
A mobile mechanic in Berkeley, CA, located in Alameda County, can benefit you if you should have a problem with your vehicle. No matter what may be happening, Wrench is the place to call because we have the best mobile mechanics around who can get the job done quickly. And we always provide you with an auto repair quote before we start. We know your time is too valuable to waste waiting at an auto repair shop or even fixing the problem yourself. That's why the best option of all is to book a mobile mechanic because they take care of both of those problems at the same time and get you back to the Arroyo Car Show or even the Albany Auto Show.
Why Choose a Mobile Mechanic
There are two things about mobile mechanics that make them the best option: convenience and time. The first is that you don't have to travel anywhere. You get to stay where you are while we come to you and work on your vehicle. You'll be able to benefit from not having to find a ride and being able to stay where you are. You're also not going to have to do any of the repairs yourself, which is going to mean a lot more free time to do things that you enjoy.
We can even take care of any kind of problems that you might be having with your vehicle. If you're looking for a minor tune-up or even routine maintenance you can give us a call and we'll get it taken care of fast. If you're looking for something major, like an engine, a transmission or a brake problem we can do all of that as well, and we still don't need to move your vehicle in order to do it.
What to Expect From a Service Appointment
When we show up for a service appointment, you should expect us to treat you and your vehicle just like we would want to be treated; with care and respect. Moreover, you should expect your vehicle is going to be running properly as soon as possible. Plus, we don't have any hidden costs because we believe there isn't any aspect of auto repair that should be a surprise, which is why you'll receive the quote for the repair as soon as you schedule, not after we show up and start working. In fact, if you know what's wrong with your vehicle, we can give you a quote immediately over the phone. If you're not sure, we can schedule a diagnostic test and then give you a quote before we start doing anything, so you're never left in the dark.
Pick up the phone now and give us a call or head to our website to schedule your next appointment and get your car moving again. Whether it requires a minor or major repair, even if it's not moveable, we'll be able to assist you.
---
---
---
Auto Repairs for Popular Vehicles