Get Auto Repairs in Berwyn, Illinois From Our Mobile Mechanics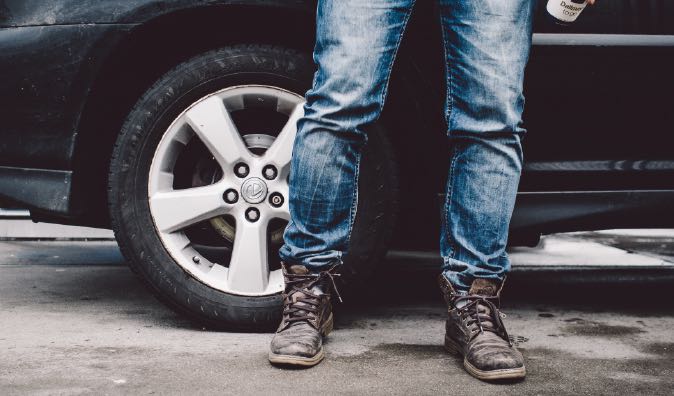 Top Mobile Mechanics in Berwyn, IL
Mobile mechanics at Wrench are improving the auto repair industry one service at a time. We can perform a wide variety of services on your respective vehicle in Berwyn, Illinois and the surrounding Cook County. We can come anywhere from your home to your office and while we service your vehicle, you can spend your time doing whatever you want or need to do. You can get in touch with us by giving us a call or by filling out the form on our website. We will give you our affordable auto repair quote with absolutely no hidden fees. Hire one of our mobile mechanics today and your vehicle will be back to running in it's optimal condition before you know it.
Why Choose a Mobile Mechanic
Your diesel engine plays a major role in your vehicle, so it is especially important that are aware of the problems and seek repairs immediately. Because diesel engines make a considerable amount of noise during normal, everyday operation, diagnosing diesel engine problems can be hard to do if you are listening in on the engine. Call us to set up your convenient appointment!
How to Schedule an Appointment with Wrench
To get an appointment, you can contact us by giving us a call or by filling out the short form we have on our website. We will ask what problem you are experiencing with your car or truck. If you do not know, we offer diagnostic services where we would send one of our mechanics to come out and identify the issue in Illinois. This is important because we calculate your quote based on what parts and services you need. Once we have all the information and have calculated your quote, you will have the option of choosing a date and location for your service appointment. At that point, we will match you up with a local mechanic that's the most qualified to perform your service. Then you will meet with our mechanic and give them the keys to your vehicle so they can begin working. That's when you will be free to leave if you want to. If you'd rather stay and ask questions, you're more than welcome to do that too. If you do chose to leave, our mechanic will take very good care of your car. We promise to treat it with the same respect as we would with our own. After the service has been finished, you will be notified in a text. Our mechanic will then clean the area and return your keys. All you have to do is get in contact with us and we will get you back on the road before you know it.
What to Expect From a Service Appointment
Regular servicing of your vehicle can extend its life. The reason for this is fairly straightforward - defects are found before they become a serious problem. A small investment in routine car servicing and repair, plus a good inspection, results in a good return on that investment. We cover oil and filter changes, brake repairs, and tire testing and spark plug replacement plus a preventative health check. We use the latest diagnostic equipment to keep up with the demands of modern technology. Contact us today to receive our affordable auto repair quote!
---
---
---
Auto Repairs for Popular Vehicles